Rubber B for Patek Philippe
Adapt your vintage timepiece to your heart's content with a Rubber B Patek Philippe strap. One of the oldest and most prestigious watchmakers in the world, update your Patek Philippe and ensure adaptability and modernity with a replacement strap. 
Enhance the Look of Your Patek Philippe with Rubber B
Effortlessly replicated the timeless, innovative feel that Patek Philippe watches are famous for, these Rubber B straps exude elegance. These stunning accessories perfectly complement and enhance the Nautilus' and Aquanut's unique designs.
Much like the watch itself, Rubber B's Patek Philippe straps are all built in Switzerland from start to finish, ensuring maximum quality throughout as well as a consistent through-line between watch and strap. Why not enhance the look of your timepiece today?
Got Your Eye on a New Addition?
For a wide variety of luxury timepieces from one of the oldest and most iconic watchmakers in the world, look no further than Blowers Jewellers. We have a wide variety of Patek Philippe models for all watch lovers.
A Range of Rubber B Straps for Patek Philippe Watches
The team of specialists at Rubber B worked tirelessly to reflect the luxury and quality associated with Patek Philippe in their vulcanised rubber straps.
Rubber B for Patek Philippe Nautilus
A holy grail for watch enthusiasts. Avoid scratches and dents in your Nautilus bracelet that could lower the value with a Rubber B alternative strap.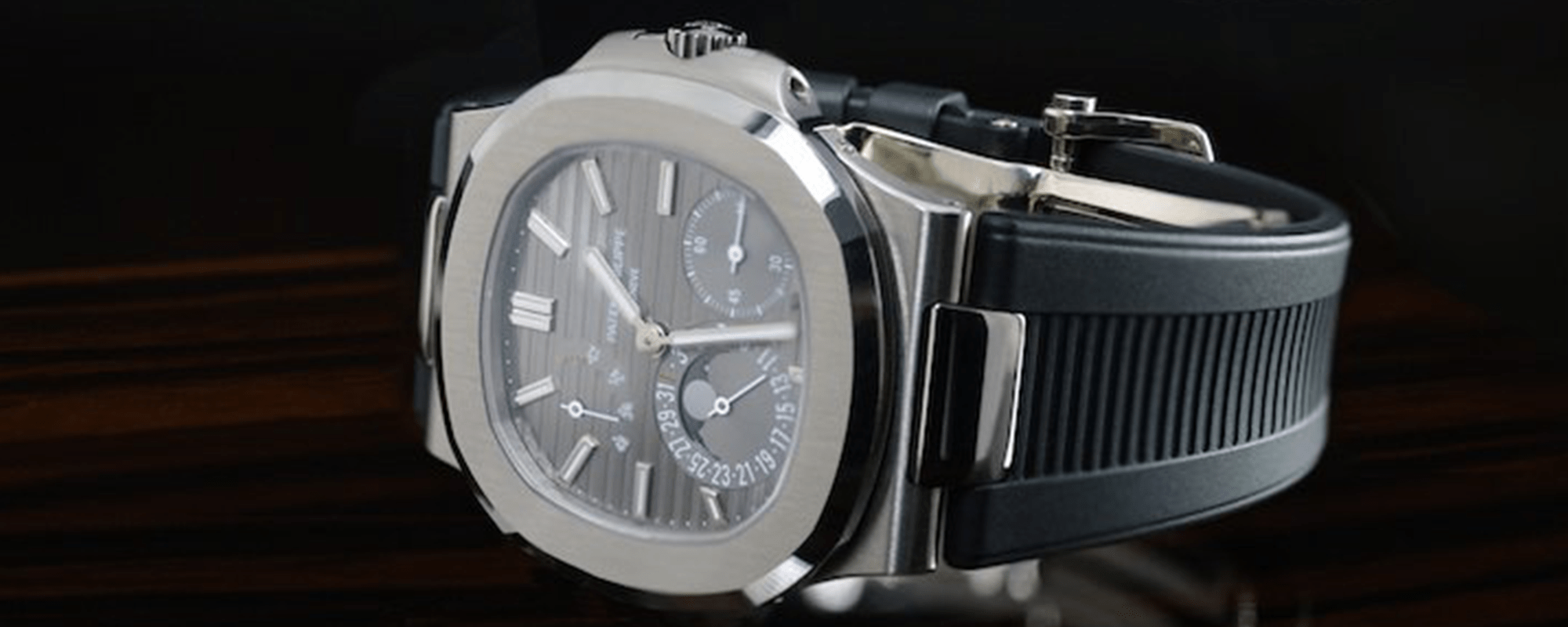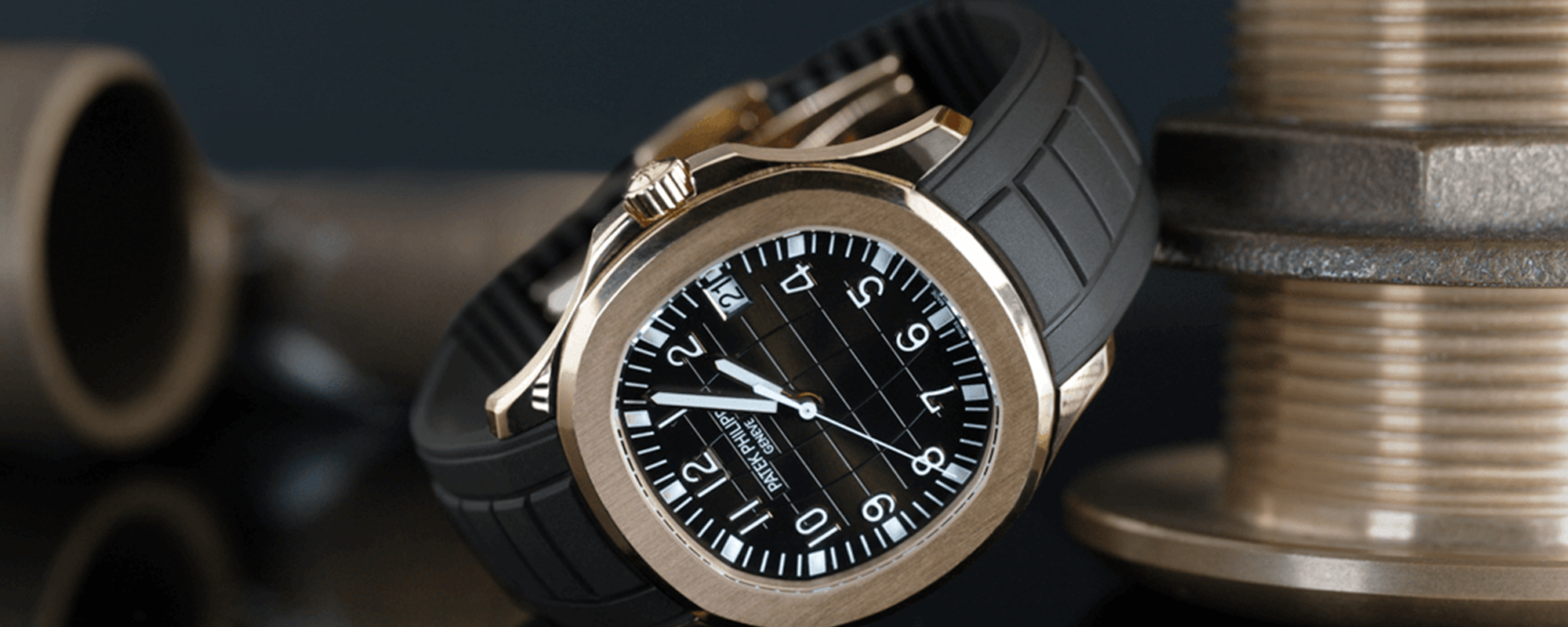 Rubber B for Patek Philippe Aquanaut
Pair your no-nonsense, rugged Patek Philippe Aquanaut with a watch strap designed to be just as durable and flexible as any and all watches on the market.
Why Rubber B Works Wonders with Patek Philippe
Since being founded back in the 1960s, Rubber B have worked to refine and perfect the production and manufacturing of their collection of vulcanised rubber straps for luxury timepieces. Some major benefits of opting for a Rubber B strap for your Patek Philippe include:
Quality
The Rubber B strap is not an overnight success. The recognition the brand's products have received were earned through years of hard work and innovation.
Every strap produced in-house goes through strenuous quality tests to ensure that each and every band out there is of the utmost standard possible.
Durability
While luxury watch straps may be widely beloved and designed to suit the watch, they aren't always properly prepared for all eventualities.
A watch strap designed for the wrist of royalty, to be seen at fancy functions and boardrooms may not hold up so well to the scrutiny of a day at the beach, out on the water, or even in the garden.
Comfort
A common misconception regarding rubber straps is that they can be sticky or uncomfortable on your skin.
Rubber B Patek Philippe bands are designed for comfort — a matte finish to the band ensures flexibility and freedom of movement on your wrist. The band will also naturally conform to your wrist, for maximum support.
Order Your Rubber B Strap for Patek Philippe Today
Are you fortunate enough to own a watch as prestigious as a Patek Philippe, but aren't sure that the strap really suits you? Perhaps you no longer think it's cut out for your intended purpose, or maybe you want to avoid scratches that could bring the resale value down?
No matter the reason, provide us with some personal information, a few details regarding your watch, and the size/colour preferences for your ideal Rubber B replacement strap and we will be in touch as soon as possible.