Rubber B for Rolex
The first company to ever create integrated and unique straps exclusively for Rolex watches. Rubber B are industry leaders thanks to their innovation, style, and function.
Update Your Look with a Rubber B Rolex Strap
Brimming with style and elegance, if you ever need a replacement strap for your Rolex, you'll need it to meet the same levels of excellence. Rubber B produces vulcanised rubber straps exclusively designed to complement your Rolex.
Manufactured and hand-finished from start to finish in Switzerland, the home of luxury watches. Rubber B Rolex straps are designed for comfort, flexibility, and durability, without ever sacrificing style.
Got Your Eye Out For Something New?
Been on the lookout for something new to add to your collection? Blowers Jewellers have an extensive collection of pre-owned Rolexes including Submariner, GMT Master, Daytona, Sky Dweller models and more.
Our Range of Rubber B Rolex Straps
Rubber B offers unique, comfortable alternatives to default factory-issued straps. From outdoor enthusiasts, ocean lovers, athletes, and more — Rubber B straps open up a whole new world of opportunities to get the most enjoyment from luxury statement watches.
Rubber B for Rolex Submariner
A watch just as comfortable in water as on land. Browse our selection of Rubber B straps for Rolex Submariner today.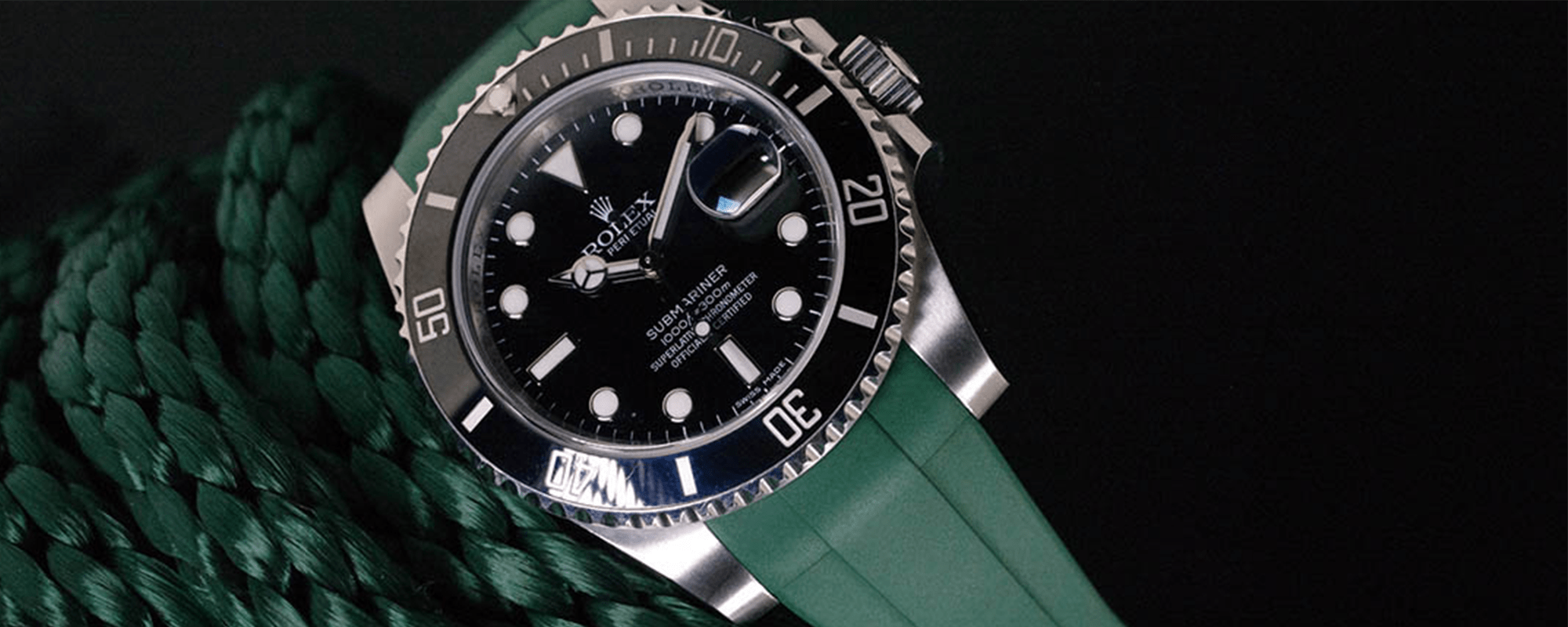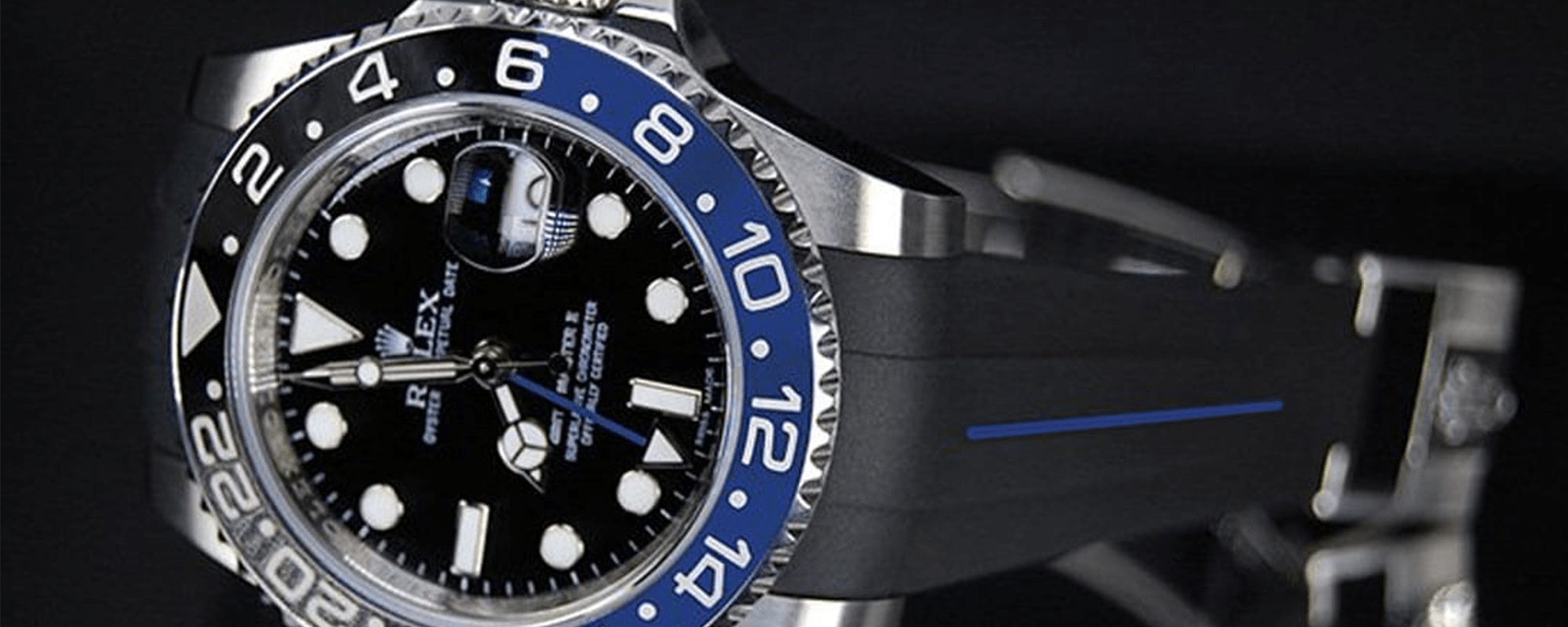 Rubber B for GMT Master
A watch famed for robustness and endurance — pair it with a strap that can match it on this front today.
Rubber B for Daytona
Originally designed for high speed racing, modernise your Daytona model from this Swiss watchmaker.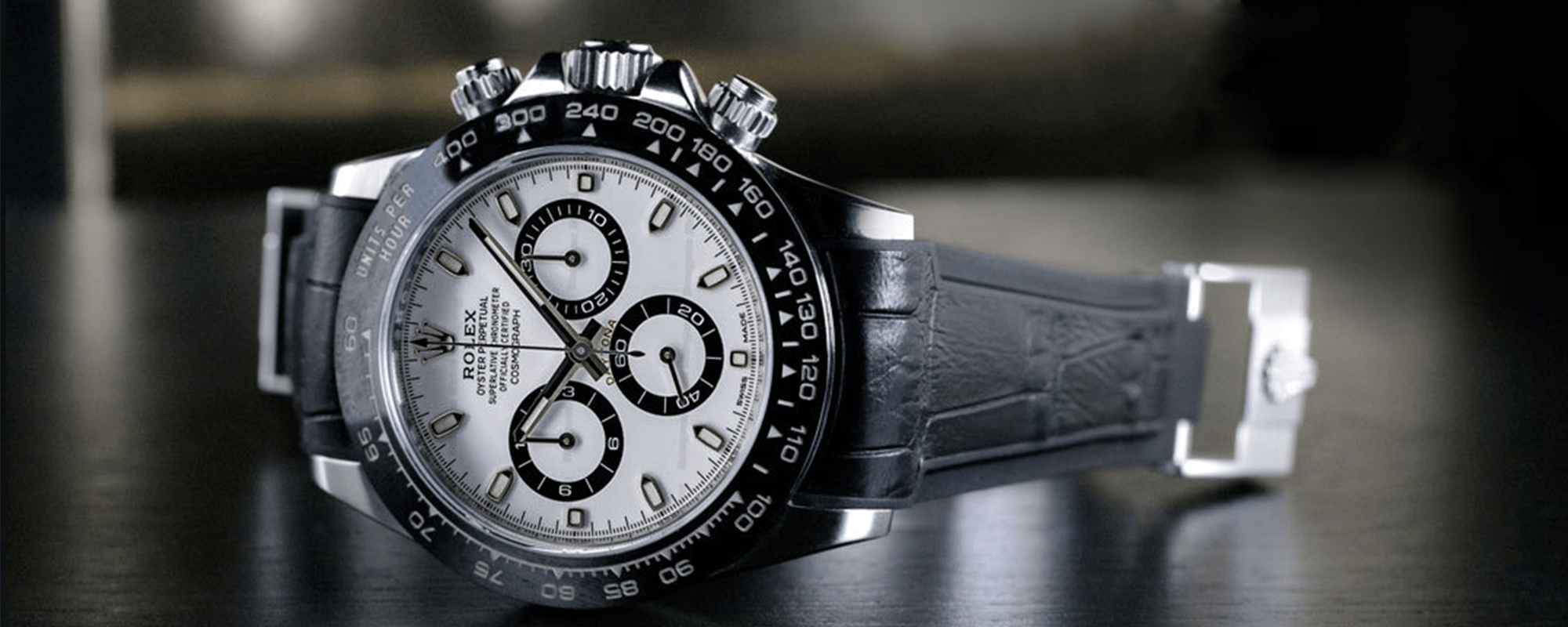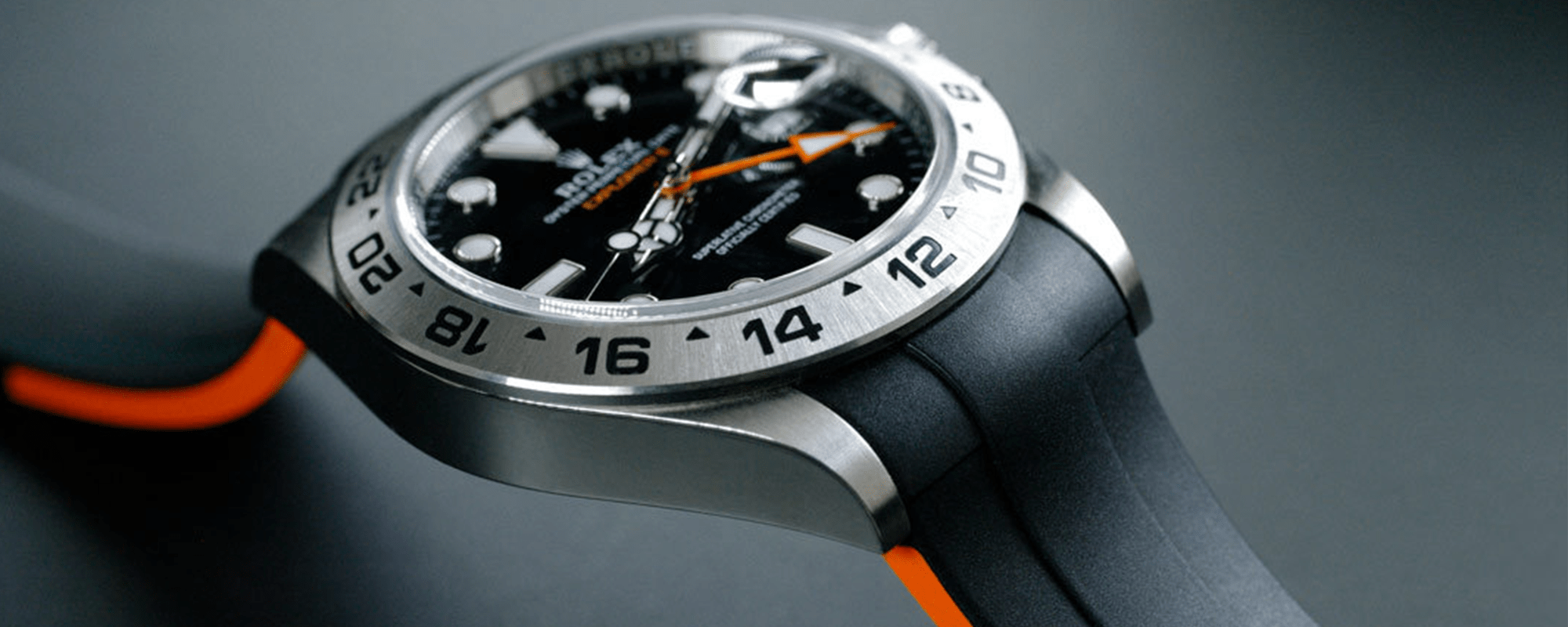 Rubber B for Rolex Explorer
Created to suit the needs of mountaineers and explorers. A Rubber B strap has the durability to perfectly complement your timepiece.
Sea Dweller Rubber B Strap
A Sea Dweller Rubber B strap allows you to pair your watch with a strap designed for the same purpose.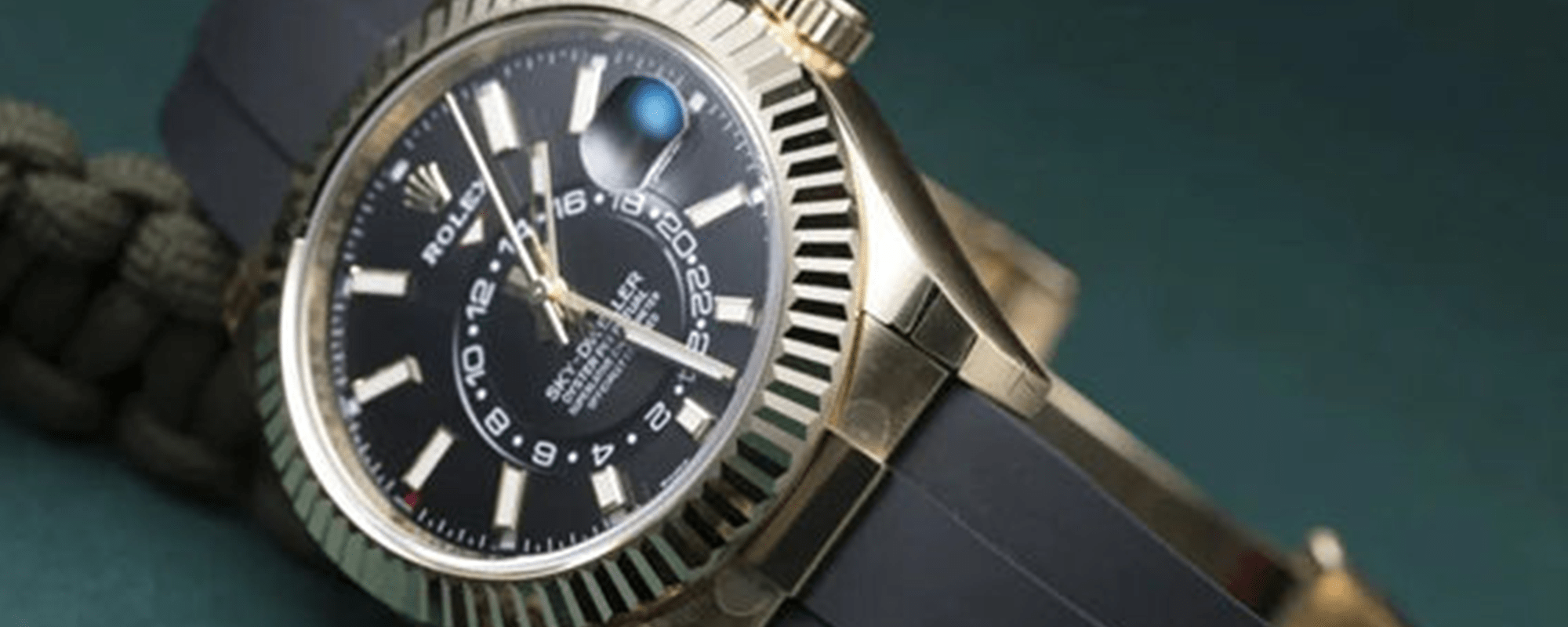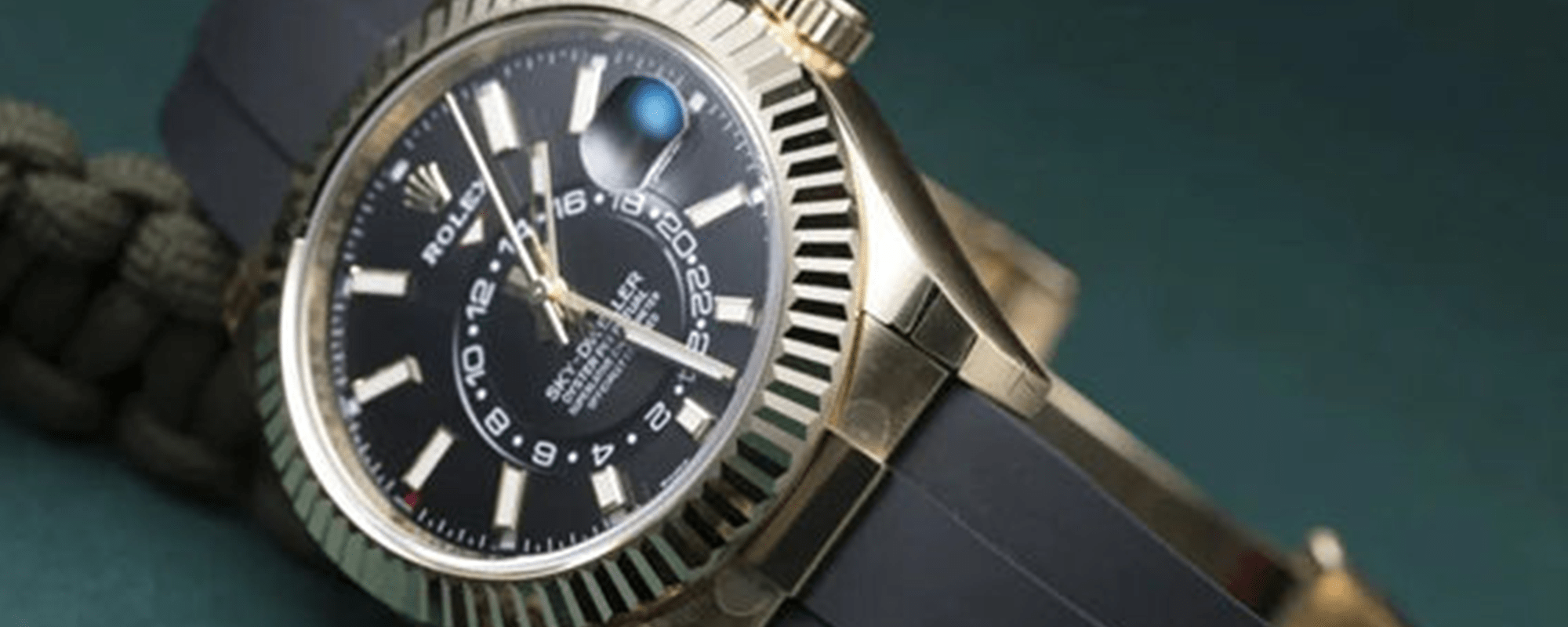 Rubber B Strap for Rolex Sky Dweller
A watch designed for world travellers needs a strap created for maximum flexibility and comfort.
Why Rubber B Straps?
If you are considering changing your everyday watch straps, eschewing the traditional leather or metal materials for one made of vulcanised rubber, it is important to understand exactly what helps make Rubber B's ready-made straps your best choice. This includes:
Comfort
Similar to a leather strap, Rubber B's vulcanised rubber material is designed to be ultra-comfortable, no matter your day-to-day activities.
It conforms to the natural shape of your wrist, and will retain its shape across years of use.
Style
A factor that should never be forgotten; Rubber B's catalogue of straps match some of the world's most stunning timepieces.
Modern innovation means that you can find a Rubber B strap that bears similarities to virtually all materials.
Durability
A Rubber B strap has all the strength of a traditional metal bracelet and then some.
No matter where you are, or what you are doing, Rubber B straps are designed to be strong — capable of withstanding almost anything you throw at it.
Order Your Rubber B Rolex Strap Today
Are you looking for a high quality, high-comfort, high-flexibility alternative to your traditional watch strap? Order your Rubber B strap today. Fill out our contact form below with your contact information, details on your watch, and preferences on size and colour. We'll be in touch as soon as possible.