Rubber B for Tudor
100% designed, produced, and manufactured in Switzerland by experts in their field, Rubber B offers a variety of straps — of all shapes and sizes — to go hand in hand with your Tudor watch. Blowers are proud to be a licensed stockist of Rubber B straps.
Show Off in Style with a Rubber B Strap for Tudor Watches
A Rubber B strap for Tudor watches promises innovation, quality, and luxury, all wrapped around your wrist. Tudor are famed for their near-unmatched collection of divers watches, like the Black Bay, and Pelagos models. A vulcanised rubber strap made by Rubber B would be a perfect accompaniment for diving, or any water-based activities.
Innovative design ensures that Rubber B straps are the perfect fit, no matter where you are or what you're doing — from jet skiing to downhill skiing, driving on the sand dunes to down the motorway.
Fancying Something Different?
Are you considering adding a new piece to your collection, or swap out your everyday watch for a new one? Blowers have a wide collection of eye-catching Tudor watches for any occasion, including the Tudor Black Bay, Pelagos, and the Heritage collection. Get in touch for more!
Find Your Perfect Tudor Rubber B Strap
A Rubber B Tudor watch strap is ideal to go with any Tudor watch, can be worn for any activity, and adjust to any climate. Find the perfect accompaniment for your Tudor timepiece at Blowers Jewellers.
Rubber B for Tudor Black Bay
An iconic design looking to represent the history of Tudor diving watches. Browse our selection of Rubber B straps for Tudor Black Bay.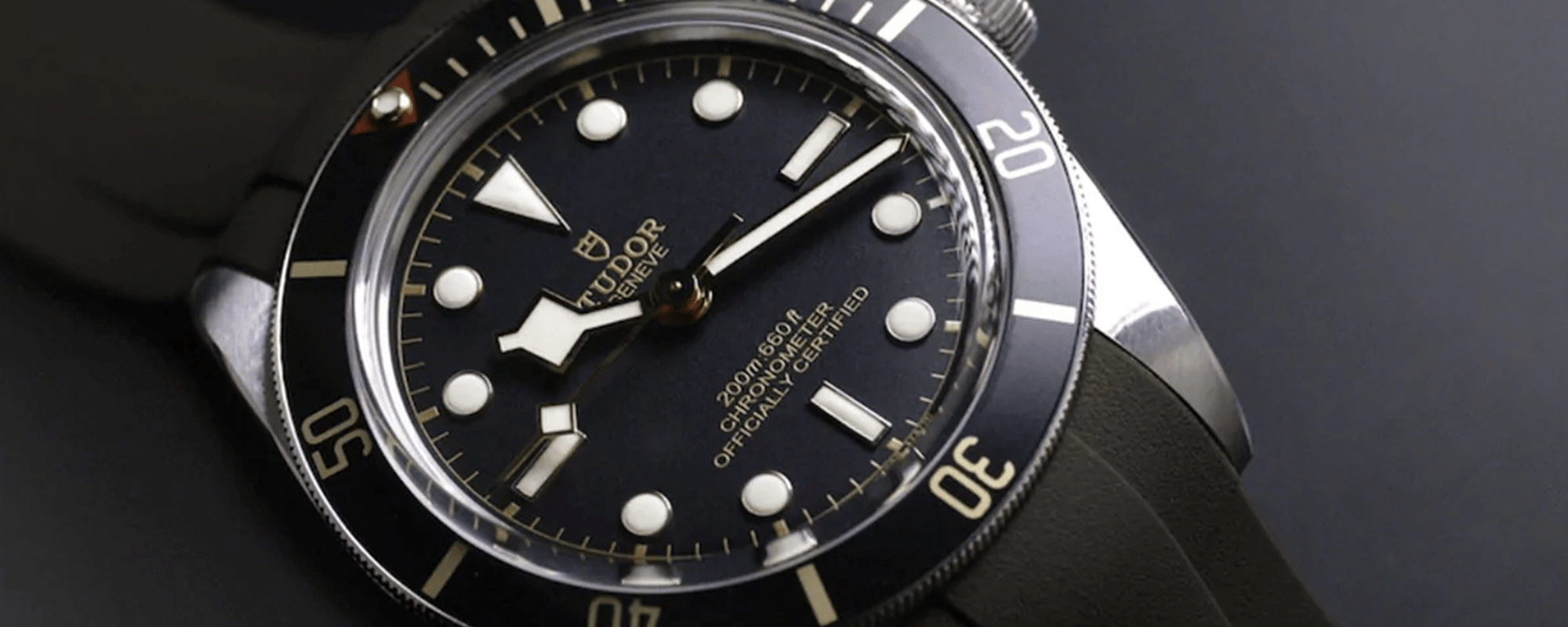 Rubber B for Tudor Heritage Black Bay
Having burst back onto the scene in the 2010's, the Heritage Black Bay became one of the most popular watches in the brand's catalogue. For a replacement strap, look no further than Rubber B.
Rubber B for Tudor Heritage Chrono
A modernisation of a timeless watch — consider modernising your Heritage Chrono even more with a vulcanised rubber strap for all occasions.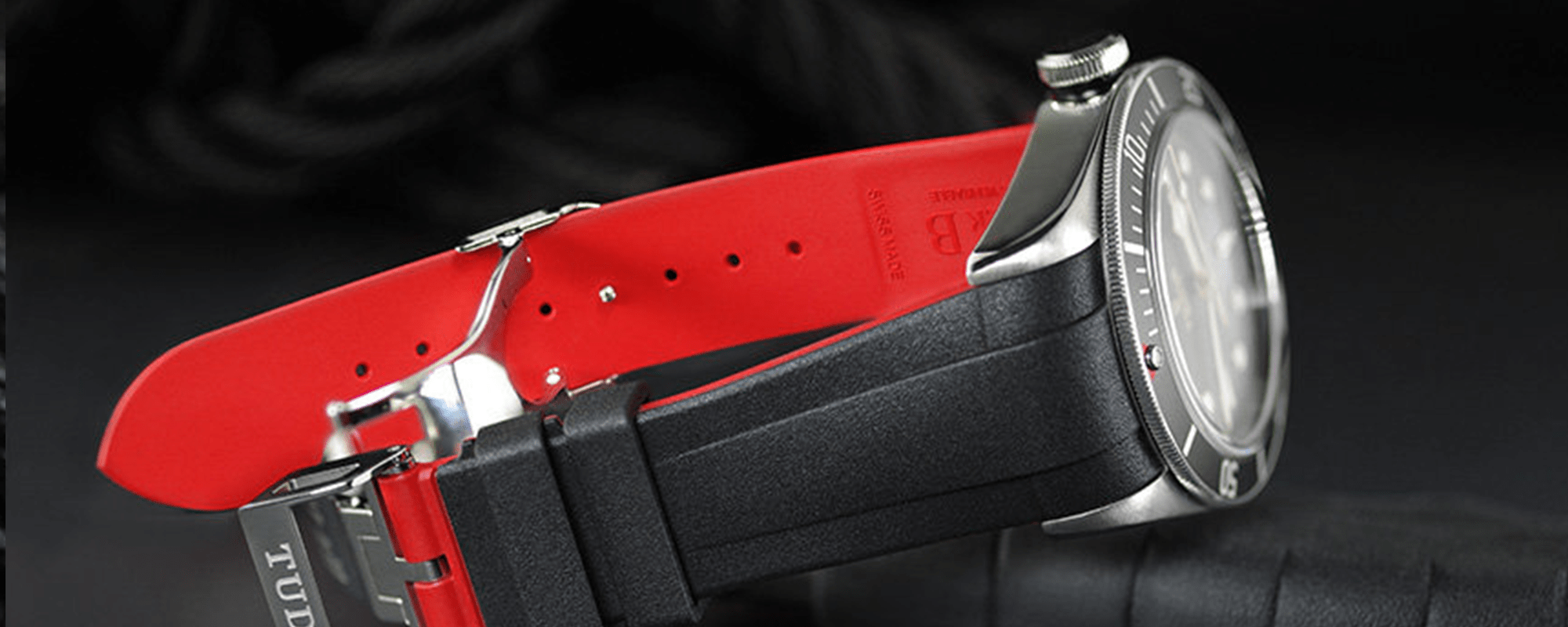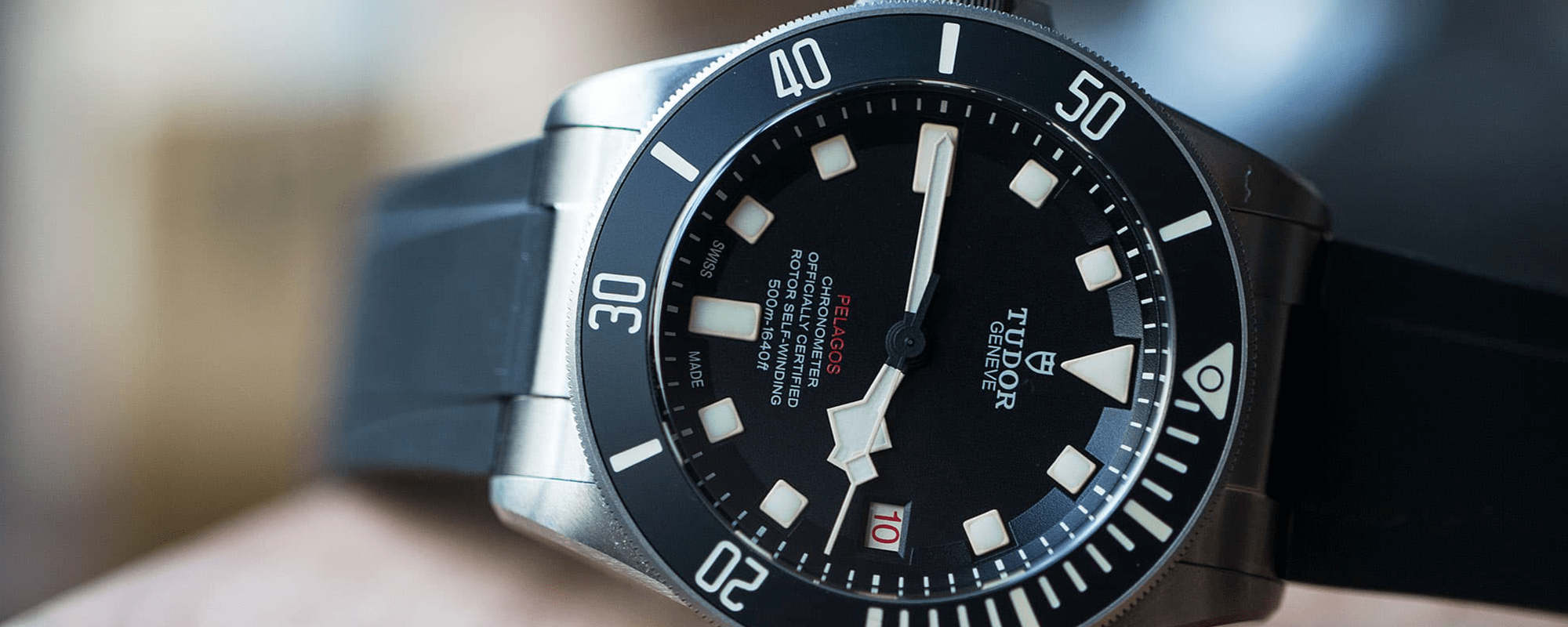 Rubber B for Tudor Pelagos
Swap out the standard-fit Titanium bracelet for a more flexible, more durable vulcanised rubber alternative from Rubber B.
What Makes Rubber B Ideal for Tudor Watches?
Are you considering swapping out your factory-issued strap/bracelet but aren't totally convinced by the alternative options? Rubber B straps are designed from top to bottom to perfectly fit and complement your Tudor watch, as well as your needs and lifestyle.
Cuff Series
The Rubber B Cuff Series is a state-of-the-art watch band made out of the patented SwimSkin® technology.
This material was developed to provide the same level of waterproofing that materials such as Kevlar® have, but combined with the extreme strength of rubber.
Durable
The last thing you want when wearing your Tudor around the water is for the strap to give way and send your watch plummeting to the bottom of the ocean.
The beauty of a Rubber B strap is that it will last years without showing any signs of wear and tear.
Long-Lasting
If you're paying for a top-of-the-range, high tech replacement strap for your beloved watch, you won't want it to only last a short while before needing to replace it.
Vulcanised rubber is very durable. The chances of you needing another replacement are next to zero.
Order Your Rubber B Tudor Strap Today
If you're on the lookout for the perfect replacement strap for your beloved watch, a Rubber B Tudor strap is guaranteed to tick each and every box. Contact us today for more information.