Rubber B for Audemars Piguet
Vulcanised straps purpose-built to fit your Audemars Piguet watch, Rubber B AP watch straps are designed to be breathable, form-fitting, and provide a genuine alternative to the more traditional bands.
The Essential Strap for AP Watches
Straps that are every bit as exquisite as Audemars Piguet's iconic timepieces themselves, these high-quality accessories from Rubber B make ideal accompaniments for your favourite watches. Indeed, they're something no AP aficionado should be without.
Developed entirely in Switzerland from start to finish, just like many of the finest works in the history of fine watchmaking, Rubber B straps are designed to be both fashionable and functional.
Fancy Something New? 
Blowers Jewellers has an extensive collection of breathtaking works of art from one of the most famed and revered Swiss watchmakers; Audemars Piguet. If you have your eye on a Royal Oak, Royal Oak Offshore, or more, get in touch today.
A Range of Rubber B Straps for AP Watches
Rubber B have worked tirelessly to produce vulcanised rubber watch straps that will effortlessly fit, and complement the luxury and excellence of an Audemars Piguet watch.
Rubber B for Audemars Piguet Royal Oak
A watch designed to go against the grain — take this intention of design and step even further by pairing it with a new, modern strap from Rubber B.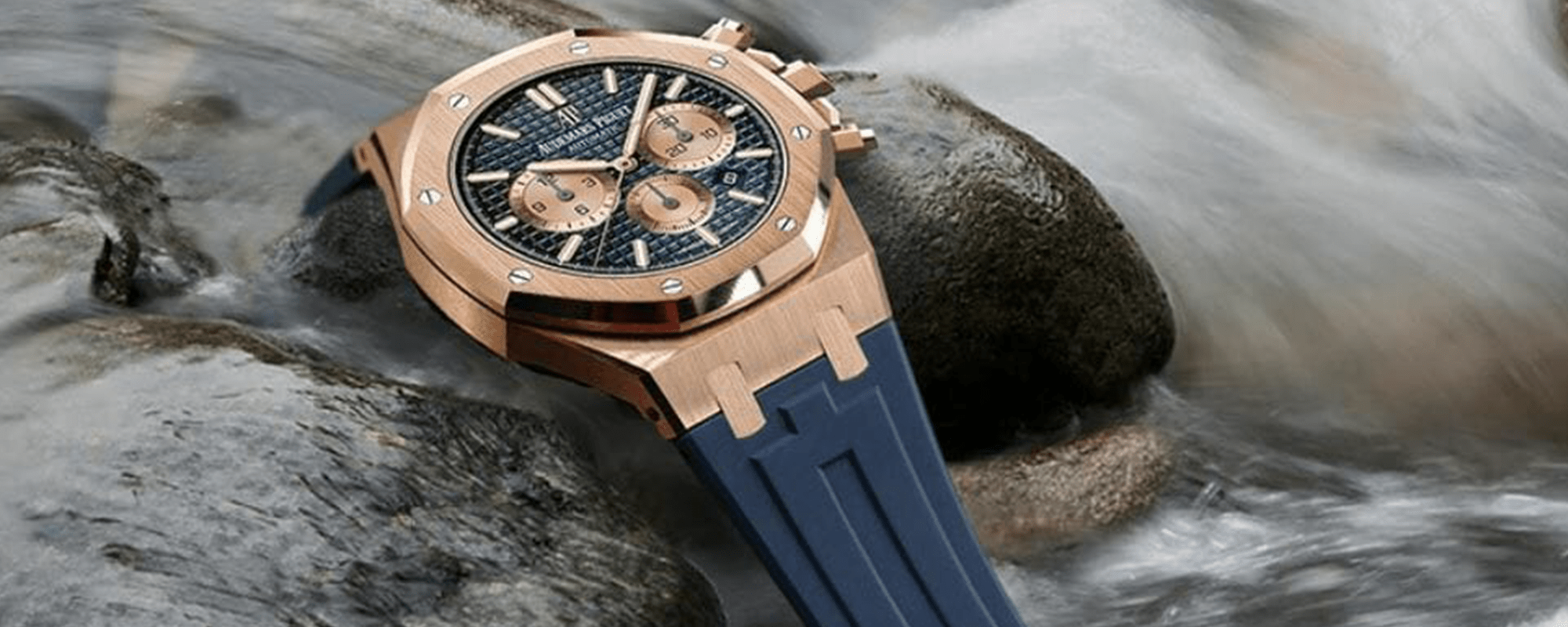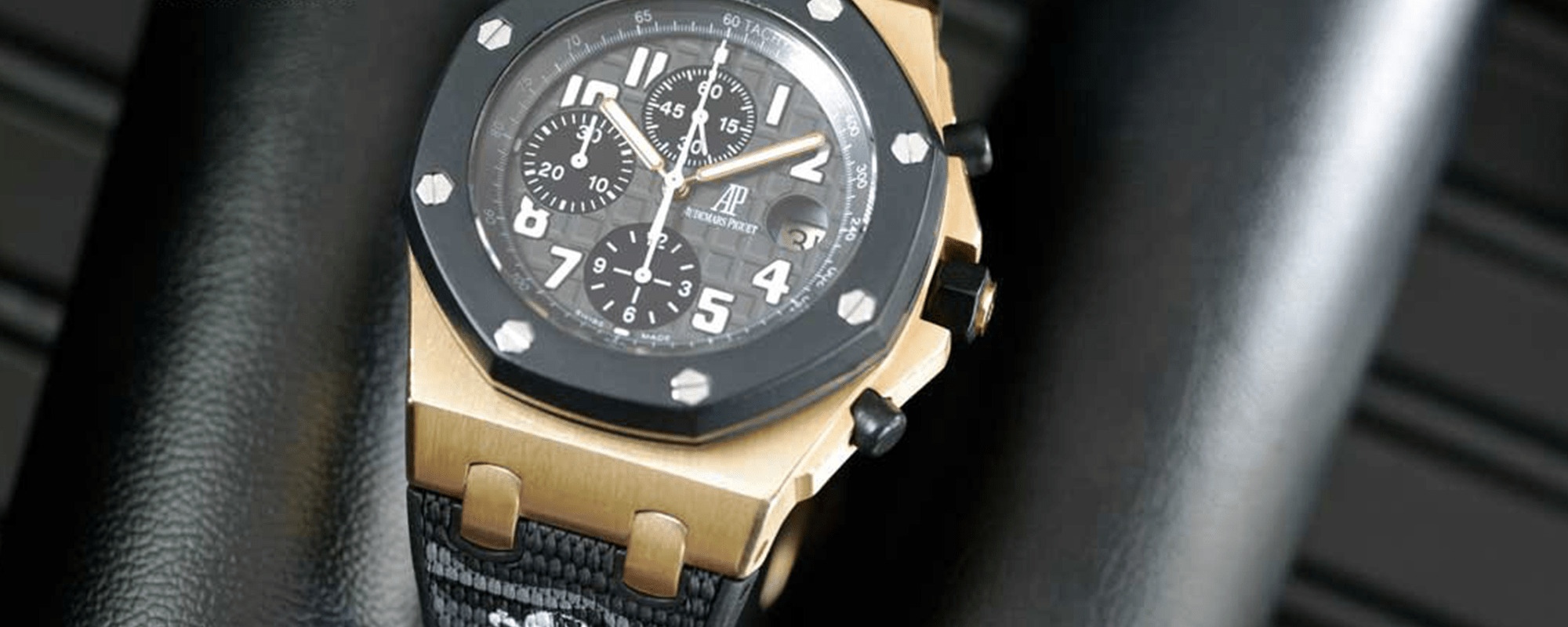 Rubber B for Audemars Piguet Royal Oak Offshore
The ideal blend of style and sportiness, pair your Royal Oak Offshore with the ideal combination of durability and flexibility.
Why Choose Rubber B
One of the industry leaders in the field of alternative straps for some of the finest watches on the planet, Rubber B provides a diverse option designed to suit you. Key reasons to opt for a Rubber B strap include:
History
Rubber B have been producing dedicated watch straps (initially for divers exclusively) since the 1960s.
In the decades since, Rubber B have worked to master the art of providing fitting alternatives to factory standard straps.
Diversity
One of the great boons of opting for a Rubber B strap is the diversity and options available to you.
Rubber B straps come in a variety of colours, styles, and materials. This allows you to be truly flexible with your timepiece.
Scratch Resistant
The last thing you want is to spend tens of thousands of pounds on a luxury Audemars Piguet watch and scratch the bracelet.
This can significantly lower the value of the item. A Rubber B strap will save you from any such issues.
Order Your Rubber B for Audemars Piguet Today
If you own a stunning Audemars Piguet timepiece and are on the lookout for a vulcanised rubber, flexible, durable alternative strap, Rubber B could be perfect for you. Fill out the contact form below, including your details, information on your watch, and your preferences on strap size and colour. We will be in touch as soon as possible.