Through a combination of innovation, impeccable design, and creative marketing, Rolex has cemented itself as arguably the world's most recognisable watchmakers for over a century.
Such a high level of reverence has led to an avid fan base of collectors around the world— and many who, while they may not yet own a Rolex, are certainly watching on with interest as a result of long-held respect for the brand. 
At Blowers Jewellers, we regularly receive enquiries about owning a Rolex — detailing each aspect of the purchasing process and beyond.
To help you to find the answers you are looking for, this blog details a selection of our most frequently asked Rolex questions in order to help you separate fact from fiction and to help you to understand what it takes to own and care for one of these iconic Swiss timepieces.
How Much is a Real Rolex Worth?
Like any luxury item, the price of a Rolex fluctuates depending on which model you want, the materials used, and the current market demand. But regardless, a Rolex is always going to be more expensive than the average watch. The cost can seem steep for some — for some spending thousands of pounds on something without a door can be intimidating — but there is a good reason for it.
Rolex is the arguably the uncontested king of the global luxury watch brands. The big fish. One of the most recognisable brands in the world, regardless of industry.
The second you see the Rolex brand, be it in their advertising or walking past a dealership, you immediately see quality, reliability and exclusivity, a sense of one day for a first time buyer or a feeling of achievement and hard work if you are lucky enough to own one, for the addict, can I get another!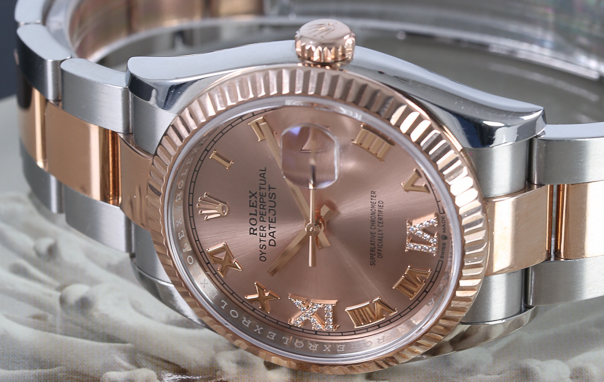 This glamour and prestige come hand-in-hand with the perception of a Rolex as the height of luxury.
In some ways, going into purchasing a Rolex and looking at the price straight off the bat can undermine the exquisite levels of quality and master craftsmanship on show. However, everybody knows that a Rolex can be a big investment, so the enquiries are understandable.
Owning a Rolex is a statement, a proof of your own achievements. But how much is a Rolex actually worth?
For starters, if you are looking to buy a Rolex, a pre-owned one can cost significantly less than new. Additionally, virtually no other watch brand in the world is capable of holding, or even appreciating its value if you're lucky, more than Rolex.
The cost of a Rolex might seem high at first, but if you're buying one pre-owned, proudly wearing it for a few years, then looking to sell it for what you paid, or more, then it doesn't seem quite so expensive after all.
What Makes Rolex Watches So Expensive?
When it comes to deciphering why Rolexes are so expensive there are a wide variety of answers; from their supreme craftsmanship, to their long-term value, to the fact whenever you watch a red carpet event, chances are you'll see some of the biggest names in the world wearing the Swiss watch brand with pride.
There are many other reasons why these timepieces come with a high price tag such as:
All Rolex watches are made by master watchmakers
Only the most finest materials go into a Rolex
Modern techniques and equipment are used throughout
A Rolex is a watch that can last a lifetime if looked after
A Rolex won't depreciate in value as much as many other luxury watches
When purchasing a Rolex, you don't just get the watch, you are also paying for the brand's name and the prestige associated it
How to Tell if a Rolex Watch is Real?
As industry-leading watchmakers and one of the most recognisable brands in the world, it is inevitable that a market exists for counterfeits. When it comes to spotting a fake Rolex, there are a few things to keep an eye on — these include the quality of material, and more subtle mechanical differences.
A fake Rolex will likely be much lighter due to the lower quality materials
Check the back for sign of an engraving, this is a likely indicator of a fake
If you can clearly hear the second hand ticking then you could have a fake
Is Buying a Rolex Watch a Good Investment?
As a general rule, Rolex usually provides a valuable investment opportunity. Since the middle of the 20th Century, the average price of a Rolex watch has gradually risen. What this means is that people appear to be happy to pay more for a Rolex each year.
A Rolex will always require a sizable budget, especially if you have the intention of building a collection. You should always carry out ample research and thoroughly research whichever timepiece you are looking to purchase.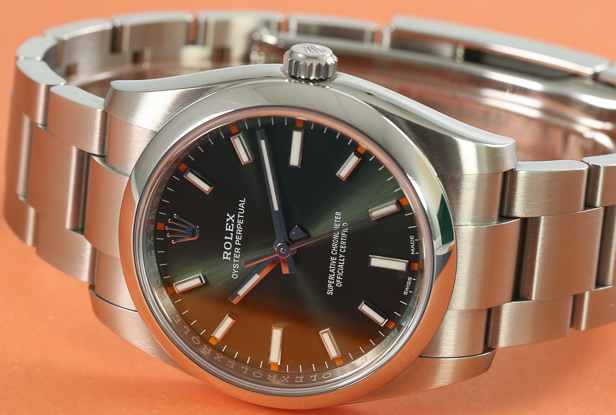 While the trend of Rolex prices is seemingly great news for an investor, they're not guaranteed to appreciate in value. In order to maximise an investment into a Rolex, you need to ensure that you take excellent care of your watch, protecting it from wear-and-tear and having it serviced by a specialist regularly.
How Long Will a Rolex Watch Last?
As with any watch, a Rolex is a piece of mechanical engineering, intricate down to the smallest detail. And just like any other machine, a watch — no matter how costly or well-designed — needs to be maintained on a consistent basis to function properly.
If you service your Rolex regularly (particularly its hand movements), then there isn't really an upper limit of how long it can last. Theoretically, it can be passed down the generations for years to come.
Which Rolex to Buy?
Whether you want to buy a Rolex to add to your collection, start one from scratch, or you want to to fulfil a childhood dream, there are a selection of models that are good to start with. Each one comes with specific pros and cons based on your intended use, budget, and more.
Here's a quick look at the different makes and models to look into:
Rolex Sports Watches: Rolex Sports watches, as a general rule of thumb, tend to keep their value, or appreciate if you are lucky. Rolex's catalogue of sports watches include the iconic Submariner Reference 5513, a flagship model, and the GMT-Master II.
Rolex DateJust: If you are on the lookout for an affordable vintage Rolex watch that can hopefully hold their values for the foreseeable, the DateJust References 1601 and 1603 could be perfect.
Rolex Air-King Reference 5500: The first professional watch ever produced by Rolex, way back in 1945, the Reference 5500 is an excellent entry point into the vintage Rolex game, due to its relative affordability compared to some other models.
One of the most rewarding things about purchasing a luxury watch is finding the exact one that's perfect for you. Make sure to thoroughly research some iconic and vintage Rolex watches to discover which one is truly the right fit for you in every sense.
Why Buy Used Rolex Watches from Blowers Jewellers?
With over 50 years of experience in dealing with and supplying vintage luxury watches and jewellery, we are perfectly positioned to find the ideal timepiece, just for you.
We have an unmatched knowledge of vintage Rolex watches and know exactly what to look for. We understand just how personal and special buying the Rolex you have had your eye on for years can be, and that's why we are here to put you first — always making sure to exceed your expectations with every aspect of our service.
For further information on what the team at Blowers Jewellers can do to assist you in finding the perfect vintage Rolex watch for you, or if you would like a guide through our stunning collection of pre-owned luxury watches and jewellery, please contact a member of our team today.