No matter what your intentions were when you initially purchased your watch, a luxury timepiece is a significant investment. Therefore, it is important that you have a clear understanding of how to sell luxury watches if you eventually decide to, so the sale goes as smoothly as possible. 
The process involved in purchasing and selling such a high value item can be complicated at times, with both parties looking to make sure that they get a fair deal for a genuine article. This blog will detail exactly what the buyer will expect from you, what you should expect from the buyer, and other key details.
Why Would You Sell Your Watch?
For most people, a luxury watch is the apple of their eye. So why would anybody wish to sell something so cherished?
It doesn't matter if you inherited a Patek Philippe, saved for years to purchase a Tudor, or if you're a collector with an array of pristine Audemars Piguets, it is usually love at first sight. But there are all types of situations that call for the sale of your luxury watch, including:
You need to release the funds tied up in your investment piece
You fancy an upgrade
The value of your piece has risen
You no longer wear it enough
You do not want to own such a high-value item anymore
For more information on why you might want to sell your luxury watch, check out our blog on the subject.
How to Sell Your Watch
The process of selling your watch has arguably never been more convenient and easy. However, the different viable options for selling can make the process more complicated. This is why carrying out research, choosing the perfect platform, and taking clear photographs is vital.
When looking to sell your watch, there are a few important factors that you should always consider to ensure that you get the best result possible.
Choose the Right Platform
The rise of online sales platforms like eBay, Facebook Marketplace, and Depop mean that selling your watch directly to an interested buyer has never been easier. However, this simplicity can be misleading. It can be hard on these sorts of sites to know exactly who you are talking to, and if they are on the level. Scammers and fraudulent buyers can be hard to spot when you are unlikely to ever communicate beyond a few messages to negotiate a price.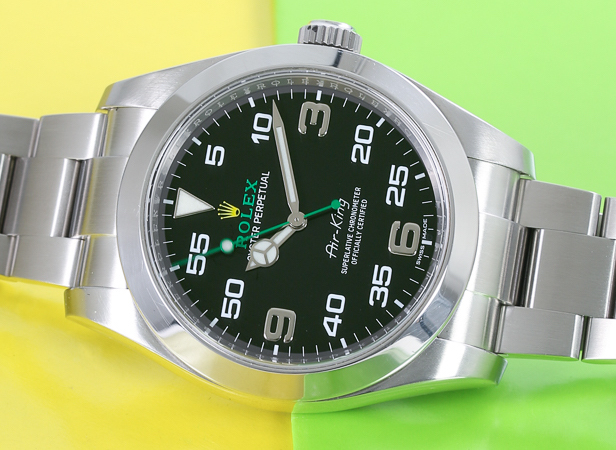 For peace of mind, it is always better to go with a reputable company that's well established in the industry. A knowledgeable seller will guarantee you a good price and talk you through the process to set your mind at ease.
Do Your Research
Before you commit to selling your watch, it is important that you conduct detailed and thorough research on the watch you are planning to part with.
How is the marketing currently looking? Are there other similar examples to your piece popping up? How much are they selling for? Is that what you can realistically expect to get for your watch?
Having a bank of all of this information to hand will allow you to better spot the genuine offers, and those who may be attempting to take advantage.
Additionally, it is incredibly important at this stage that you know and research your specific watch's serial number. Using this unique number will allow you to pinpoint the exact timeframe that your watch was produced. This can help inform you on a price, as well as provide a buyer with additional information to base their potential purchase on.
Gather Your Documentation
Another key thing you should do before you commit to a sale is to gather all documentation that comes with your watch. Try to make sure you have the original receipts, guarantees of authenticity, service records, warranty cards etc.
Should you have all of the above, plus the original packaging, then you will be able to sell your watch considerably faster, and likely at a premium too. Original documentation is the most sure-fire way of confirming a watch's providence and prove that it is not a fake.
If you cannot find any documentation, then you will likely still be able to sell your watch, it will however take more time to verify.
Some watch brands can issue you documentation from their archives to replace anything lost for a small fee. This may be worthwhile should your timepiece be highly sought after and valuable as it can tip the scales in your favour.
Check the Condition
As with selling a car, a house, or even a sofa, the better the condition of your watch, the higher the price you should be able to fetch for it. It is important that you get a clear idea of exactly how the condition of your particular timepiece might affect its price. There is no use listing up a slightly tattered Omega at the same price as a pristine one, as it is unlikely to ever sell and will only negatively affect your reputation when it comes to future sales.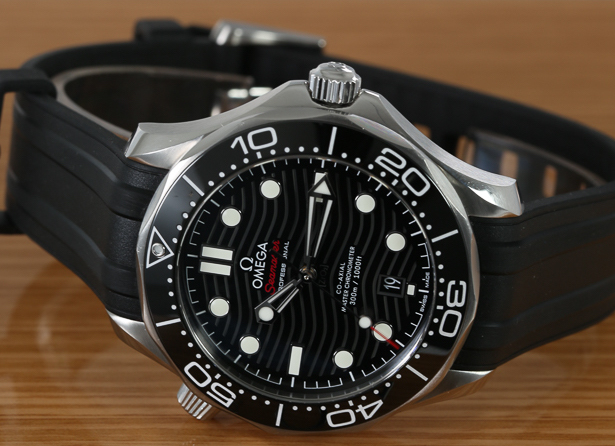 If you find yourself unsure over the condition of your watch, or it leaves little to be desired, then it may be worth considering getting your watch professionally serviced before you sell it. It is important that you get your watch serviced from a high quality professional, as any damage to the intricacies of the piece could seriously affect the price.
Take Clear Photographs
Just as you would if you were selling on an online auction site like eBay or Facebook Marketplace, arguably the most important detail in the sale process is to ensure that all photos you take of your watch are as clear and detailed as possible.
It is important that prospective buyers are able to get an understanding of exactly what condition the watch is in, what it looks like from all angles, and whether it is genuine.
Read Returns Policies
There are several reasons why any transaction between two parties may stumble at the final hurdle after you have sent your watch away. You may not be happy with the final valuation, or the seller might not be as interested in the piece after seeing it. Maybe the reason could be something completely out of anyone's control with the buyer needing to use their funds elsewhere.
It is possible, if you as the seller haven't looked at the fineprint, that the buyer may charge you for returning your watch, so be sure to do your research beforehand. Try to only sell with a business who will not only return your watch at no additional cost, but will also guarantee that it's fully-insured.
Is Selling the Only Option?
Selling your luxury watch may not be the only option available to you. Should you opt to sell your timepiece with a reputable seller then it may be possible to negotiate a part exchange that involves you receiving that item you've been eying, and the buyer getting your watch plus cash as part of the deal.
Part exchange is a particularly good option for anybody looking to upgrade their timepiece after a few years of service — to go for a newer, or more desirable make and model.
Why Sell Luxury Watches with Blowers
Selling a luxury watch can be full of potential risks — with potential buyers looking to exploit and take advantage of you if you are not careful when selecting who to approach.
When selling a high value item such as a luxury watch, it is important that you deal with a reputable, trustworthy buyer. Somebody that you know you can rely on.
Blowers are leading second-hand luxury watch specialists, with over 50 years of experience in handling some of the best timepieces ever produced.
Unlike other buyers, we can guarantee that your timepiece is in truly safe hands. We know watches, and we know exactly how to provide an unmatched level of care and service for each and everybody we work with.
For more information on selling your luxury watch with Blowers check out our guide. Contact us for more information about how to sell your luxury watch with Blowers, or if you wish to have a browse of our collection to find your next investment, contact us today.