In 1839, Antoine Norbert de Patek, a former Polish cavalryman, established a watch factory with his compatriot, François Czapek, a watchmaker. They registered a partnership, Patek, Czapek & Cie, which was limited to six years. This company was subsequently liquidated and Patek went on to seek the services of another watchmaker.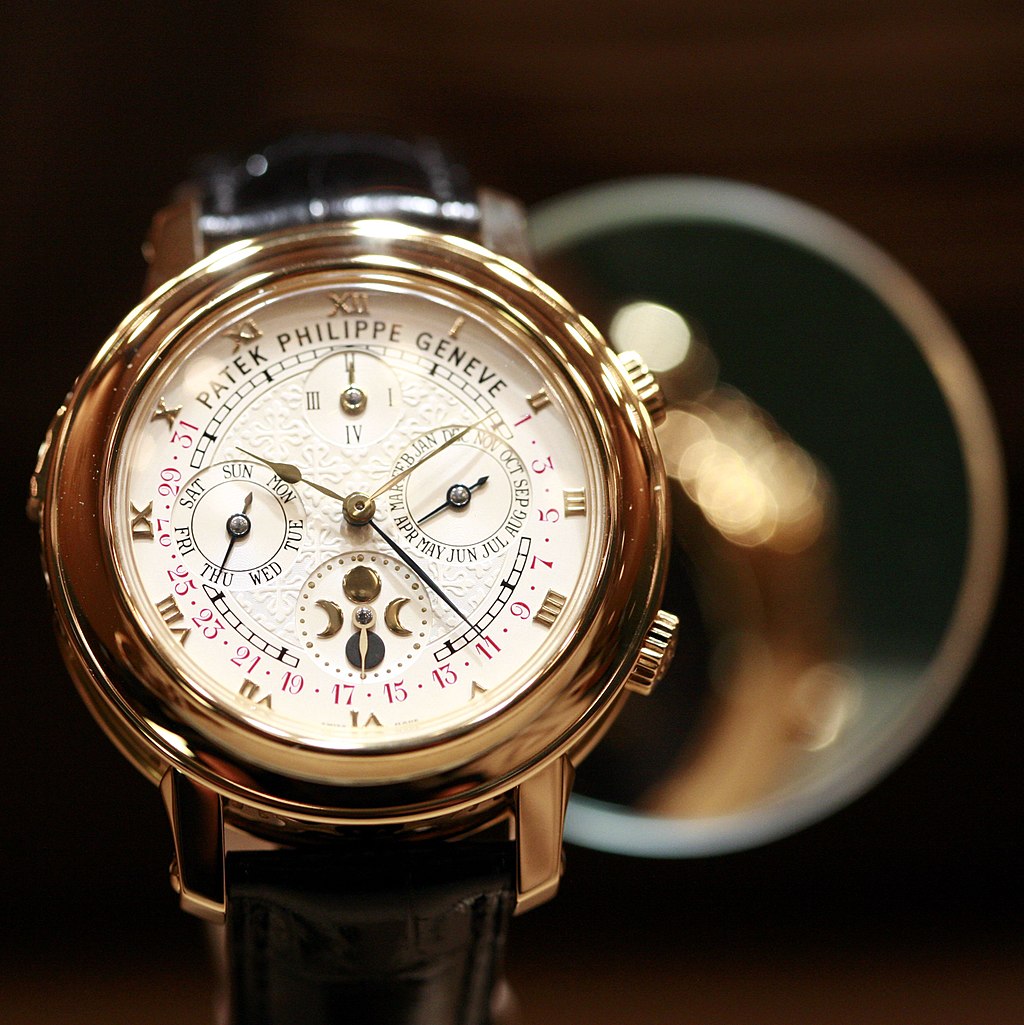 Patek Philippe History: The Birth of an Illustrious Brand Name
In 1844, whilst visiting Paris, Patek learned of another watchmaker named Jean Adrien Philippe. Philippe was the inventor of a pocket watch, able to be wound without a winding key. Patek invited Philippe to join him in Geneva and the following year, the company Patek & Cie was founded.
Initially, Philippe was engaged as technical director of the company, but went on to become a partner in 1851. Jean Adrien Philippe voiced his frustration that the nomenclature of the company failed to recognise his surname. As a result, the company was renamed Patek, Philippe & Cie. The name remained unchanged until 2009 when the comma was deemed superfluous and the company simply became known as Patek Philippe.
Since 1932, Patek Philippe has been in the hands of the Stern family. Today, Thierry Stern, President of Patek Philippe, leads the prestigious maison. It now employs 2,000 people worldwide, making 53,000 watches per annum (the company's own figures, released in 2014).
The Birth of Watchmaking in Geneva
The Huguenots, French Protestants, subject to state-sanctioned persecution, fled to Geneva, establishing a centre of excellence for Swiss watchmaking and goldsmithery. Calvinism led to rules preventing the manufacturing of "crosses, chalices or other instruments of popish idolatry", which resulted in many skills, we often term as mètiers d'art, transferring to watchmaking. Indeed, enamel dials, engraved motifs and gem-set watch cases can all be traced back to the arrival of the Huguenots.
The Darling of the Auction Scene
Historically, rare Patek Philippe timepieces have attracted colossal values in some of the world's most prestigious auction salerooms. The Genevan brand has always proved very appealing to the cognoscenti, with the no-compromise construction of its watches much in evidence. Moreover, the limited number of certain pieces, some being unique commissions, has also driven prices upwards.
In the early part of the Twentieth Century, two wealthy Americans, Henry Graves and James Ward Packard, competed to own the most complicated watch in the world. Both of these men commissioned ever-more complex timepieces from Patek Philippe, as well as other prestigious maisons. The Patek Philippe timepieces have since become much sought after by the watch collecting community and auction values have reflected this. Indeed, in 1999, a pocket watch made for Graves in 1933, nicknamed the "Supercomplication", with 24 complications, was sold by Sotheby's in New York for CHF 17 million (circa. £11M), a record which stands to this day.
Popular Patek Philippe Watches
Blowers stock a range of Patek Philippe watches.including the Aquanaut, Calatrava, Gondolo, Nautilus, and Twenty~4.
Browse our current stock of Patek Philippe watches today. Looking for a specific model? Get in touch and we will endeavour to source it for you.