The luxury watch market is booming, and finding rare, highly sought after timepieces has become much easier thanks to the internet. Many collectors are using this to their advantage to source the exact watch they are looking for, and other collectors are using the platform to advertise their watches for sale to a global audience.
Now more than ever, people are considering the immense investment potential in these luxury timepieces. The pre-owned luxury watch market is expected to significantly rise in the coming years — from around £14 billion in 2018 to upwards of £22 billion in 2025
When the time eventually comes for you to part with your watch, there are more options than ever to choose from — you can arrange to sell privately, use an online platform like eBay, Facebook Marketplace, and Depop, put it up for auction, or sell it directly to a jeweller. 
When choosing a sales route, it is vital that you look into the ins and outs of each choice and the reputation of any company you consider using. Here's why:
A Watch is a Huge Investment
You don't need telling, but a luxury watch is a large investment. If you spent a lot of money on a luxury watch made by some of the finest master craftsmen on the planet; from world renowned watch manufacturers like Rolex, Patek Philippe, Audemars Piguet etc. then you will want to ensure that you receive the highest level of service possible. A level of service that both you and the watch deserve.
Warranty Could Be at Stake
If your watch is still under some form of manufacturer's warranty then it is important that you understand the procedures a third party will undertake when inspecting your timepiece. This is unlikely to be an issue when using online market platforms, but for mediums like private sellers and jewellers, they are highly highly likely to want to conduct thorough checks on the piece they are purchasing.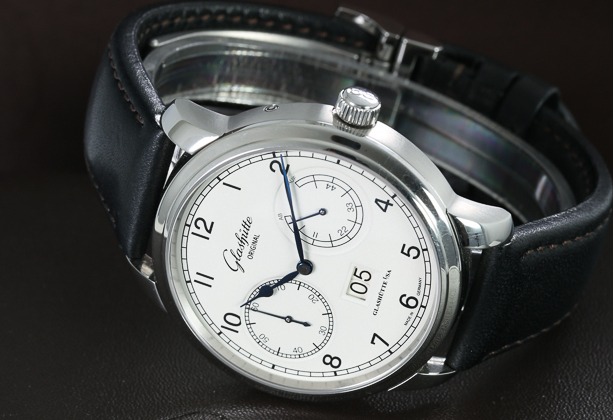 Without a clear idea of what tests they intend to undertake, it is possible that they may mistakenly void your warranty, leaving your bargaining position compromised. It is vital that you speak with your potential buyer and ensure that they conduct their checks non-invasively.
You'll Want to Get the Best Price
When it comes to selling your watch, getting the right price that your piece warrants can be difficult if you don't consider yourself an expert with luxury watches. Some online markets, and even a few private dealers may enter the situation with the hope of taking advantage of you, which is why a jeweller with a stellar reputation is often the safest route.
Certain buyers with a great deal of knowledge may attempt to tip the scales in their favour with false excuses such as invisible markings on the face and fictional issues with the mechanism to drive the price down.
Remember, the aim is to reach a fair price that both you and the buyer are happy with. If you don't have a strong idea of what your watch is worth then it is important that you speak to a trustworthy buyer that can accurately value the piece you bring to them.
Watches Are Specialist Items
When it comes to high-end luxury watches, only true watch experts will be able to understand and identify the level of craftsmanship that goes into the smallest details of these items.
Somebody who has dedicated their life to the appreciation and trade of luxury timepieces will have a much deeper understanding of the intricacy and value of your item than Joe Bloggs on Facebook Marketplace. These sorts of buyers can be notorious for offering under the market rate in order to attempt to force a sale through quickly in order to get a better deal for themselves.
Trust is Important
Arguably the most important reason that shows why reputation matters when selling luxury watches is the issue of trustworthiness. When sending over your watch, you need to be sure that you can trust the person on the other end.
If you are dealing with a private buyer or jeweller, you have to be certain that they won't attempt to utilise their knowledge of the field to bamboozle and shortchange you. And if you are using an online auction site, it is important that you do additional research — have a look at the buyer profiles, their history of past sales and purchases. Are there any reviews from people who have dealt with them before? And in turn, are you sure those reviews are legit?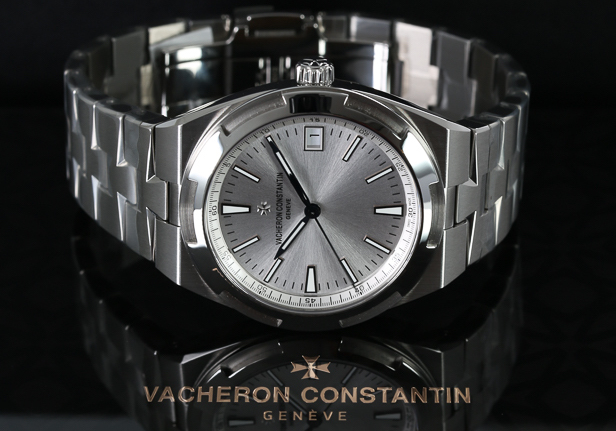 These sites may be the most convenient method of selling your item, but it is definitely the most high risk. The potential for fraud can be high if you are unfortunate enough to be dealing with the wrong person.
Protect your Item
The beauty of working with a trustworthy dealer/jeweller is that they will not only show great care and appreciation for the watch they are purchasing, but also for your experience and custom. This will ensure that they go above and beyond to make sure each and every step of the sale process is perfect for you.
It is possible that the more reputable jewellers on the market will offer insurance designed to ensure that you are protected against any possible issues that could arise when transporting the watch between parties. If your item is lost in transit without such protection — it is possible that you may spend a lot of time bouncing between courier and the buyer to find a fair resolution, a process that can take months.
Why Sell Your Luxury Watch to Blowers
Blowers Jewellers have been trading in luxury watches for over 50 years since our initial founding in Kingston-Upon-Hull in 1970 — in a location we still operate out of to this day. We have a deep understanding in the process of both buying and selling high-end timepieces. We have bought and sold thousands of them over the years, and an impeccable service history like ours means that you can ensure that you are in the right hands.
We have earned our place as one of the most trusted dealers of second-hand luxury watches in all of the United Kingdom and Europe through our unmatched diligence, client-centric approach, and our honest and transparent approach to each and every person that gets in touch with us or walks through our doors.
Our buying process is thorough, honest, and as simple and stress free as possible — we also offer an excellent part exchange service that can help you swap your unwanted item with the new apple of your eye.
For more information on selling your luxury watch with Blowers we have a guide that goes into detail with the process and what we do for you.
If you are interested in selling your watch with us, contact a member of our team today — we can help provide you with more information, assist you with picking out a new piece, and more.
You can get in touch with us via email, over the phone, or by booking an appointment at our Mayfair location. If you can, visit our flagship boutique in Kingston-Upon-Hull for a chat and browse our wares.