For the untrained, buying and selling luxury watches can be a minefield of bad tips and ill-informed purchases. People are often drawn to a watch by reputation without considering the likelihood of it retaining its value once they put it on their wrist.
When it comes to selling watches, there are those that plummet in value the second they are removed from their box, those that due to exceeding rarity or other factors sell for millions, and there are those in the middle who retain their value over time and can be sold on for a profit under the right circumstances. This is the sweet spot for watch resale, where you should be aiming to operate in. 
This blog will detail recommendations of some watches that hold their value the best, as a guide for you to use as a launching pad into the world of luxury watch resale.
Why is Holding Value Important?
In the 21st Century, collectors and watch enthusiasts have begun to really cotton on to the fact that these days, watches are not just to be worn and admired — they also can make excellent investment pieces, and selecting the best pieces to hold value to ensure that your investment remains secure is key.
With the rise of luxury watch resale as a truly viable way to make profits, needless to say, if you're intending to make money from selling your timepiece one day then you will want to make sure that you go for the right model with a good potential for retaining or increasing in value.
Why Do Only Some Watch Brands Hold Value?
When it comes to purchasing luxury items like sports cars or high-fashion, it's not uncommon for them to massively depreciate in value the moment you leave the dealer. This can also be common for some brands of luxury watch. Factors that lead to watches holding value include:
Rarity
Unique design/aesthetic
Brand
Particularly sought after brands/models
Celebrity/movie affinity
Much like stocks or weather forecasts, as much as people may claim they can do it, predicting what the luxury watch market will do in the future is incredibly difficult, if not virtually impossible. All you can do is look at trends from the past and use this information to guide you towards certain pieces and brands that might have the best chance of retaining value.
Which Watch Brands Hold Value the Best?
Generally, if you are looking for watches that hold their value the best there are six core brands to consider that produce pieces that most consistently retain value when compared to some other makers. These are:
The top two — Rolex and Patek Philippe are considered to be, by far, the most collectable luxury watch brands, and the most likely to hold and even appreciate in value over time. This is due to brand recognition, exclusivity, popularity, quality, etc.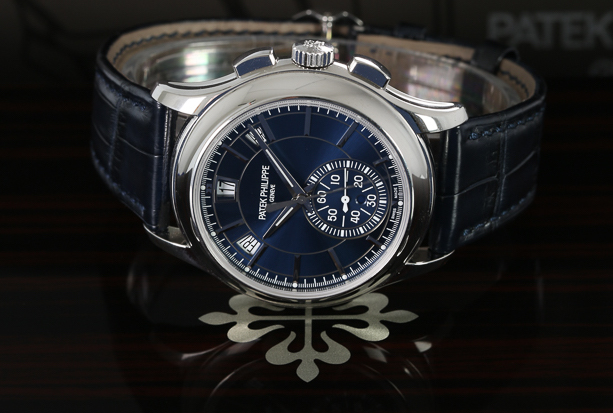 The rest of the list contains the other usual suspects — watches that are the safest bets in terms of holding value, but not considered to be as sure things as Patek Philippe and Rolex.
Regardless of which watch brand you choose, it is important that you remain patient. Selling luxury watches is a delicate balancing act between not selling too early and waiting for the optimal profit, and making sure you don't miss the boat entirely, losing the chance to make the most money possible in the perhaps unrealistic hope of making even more.
The Best Watches that Hold Value
When it comes to individual watches, the ones that consistently hold their value best are traditionally the most sought after and exclusive pieces — models like:
Rolex
As the most well-known and globally renowned brand of watches in the world it is no surprise that their timepieces are also considered the most sought after. When it comes to Rolex watches that hold value there are a variety of options. The Rolex Submariner is considered to be a modern classic and one of the most popular models made by the famed Swiss watchmaker.
Alternative Rolex investment pieces that have stood out and consistently retained their value in recent years, and can be expected to continue on this trend have included:
Patek Philippe
Patek Philippe is a watch brand with an affinity for vintage like few others. Their slogan is"You never really own a Patek Philippe, you merely look after it for the next generation." This is emblematic of the longevity and continued popularity and success of pieces from this famed Swiss watchmaker.
Patek Philippe watches such as the Calatrava and Nautilus boast huge fan clubs ensuring that there is likely to always be an avid market for them.
Omega
Considered a rival to Rolex for many years, the watch favoured by James Bond has many potential investment pieces — all at a favourable price compared to many of the competitors in the luxury watch field. Some of the Omega brands it could be worth looking out for are: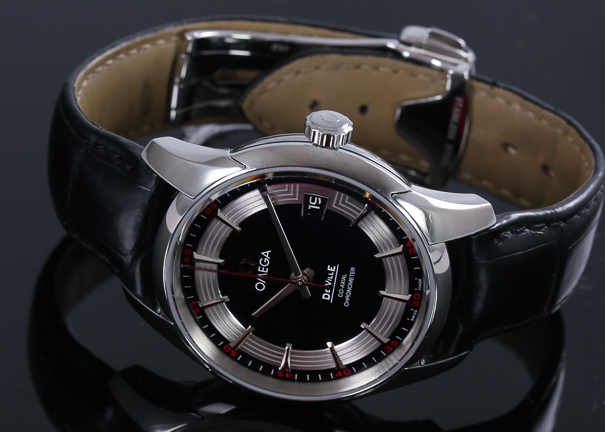 Jaeger-Le Coultre
Jaeger-Le Coultre watches are world-famous for their innovation, sophisticated designs, as well as their manufacturing prowess. Jaeger-Le Coultre have had a working relationship with famed British car maker Aston Martin for almost a century — this collaboration has seen Jaeger-Le Coultre instruments in the dashboard of some notable Aston Martin vehicles, as well as a special commemorative watch to celebrate the partnership's longevity and success.
Models of Jaeger-Le Coultre that can be considered as possibilities to retain their value are the ever-popular Reverso and Memovox.
Breitling
Breitling watches are renowned for their exquisite and innovative design. Their intricate details and extremely high performance are intended to continue the tradition of timekeeping within the aviation industry. Breitling remains as popular as ever within the industry, and are regularly purchased by collectors and enthusiasts alike. A selection of Breitling watches that you may wish to consider are:
Tag Heuer
For over 150 years, Tag Heuer have been creating watches with precision and performance at the forefront. Synonymous with sports and racing, Tag Heuer watches have been present for some of the sporting world's most iconic moments over the years — making Tag Heuer as endearing to their dedicated fanbase today as it has ever been.
For anybody looking to purchase a Tag Heuer watch with the aim of it holding value, we would recommend you start your search with the flagship Monaco and Carrera models.
Why Sell Your Luxury Watch with Blowers
Founded in 1970, Blowers has spent the last 50 years+ building a reputation as one of the most trustworthy and customer-friendly places to both buy and sell luxury watches throughout the UK and Europe.
Having sold tens of thousands of timepieces over the years — from smaller models you've likely never heard of right up to the most luxury of luxury watches for hundreds of thousands. We know watches, and we know how to provide you with a simple, secure savvy service from start to finish.
Buying and selling luxury watches can be a tough field, at Blowers we are experts within our field and are on-hand to provide you with honest advice. We want your experience to be as positive as possible, and are certainly not looking to just make a quick buck.
For more information on how to sell your watch with Blowers, check out our detailed guide. 
If you are interested in buying, selling, or part exchanging a luxury watch with us or would like additional information on which luxury watches hold their value the best over time, contact a member of our team today.
You can get in touch with us via email or over the phone, or via appointment at our Mayfair location, or you are free to swing by our flagship boutique in Kingston-Upon-Hull for a chat and a browse of our wares.