IWC, International Watch Company, can trace its back origins to an American engineer and watchmaker, Florentine Ariosto Jones. This gentleman, from Boston, wanted to build watches in Switzerland, drawing on the nation's famed craftsmanship, watchmaking expertise while enjoying the cheaper labour costs prevalent in this European country at the time.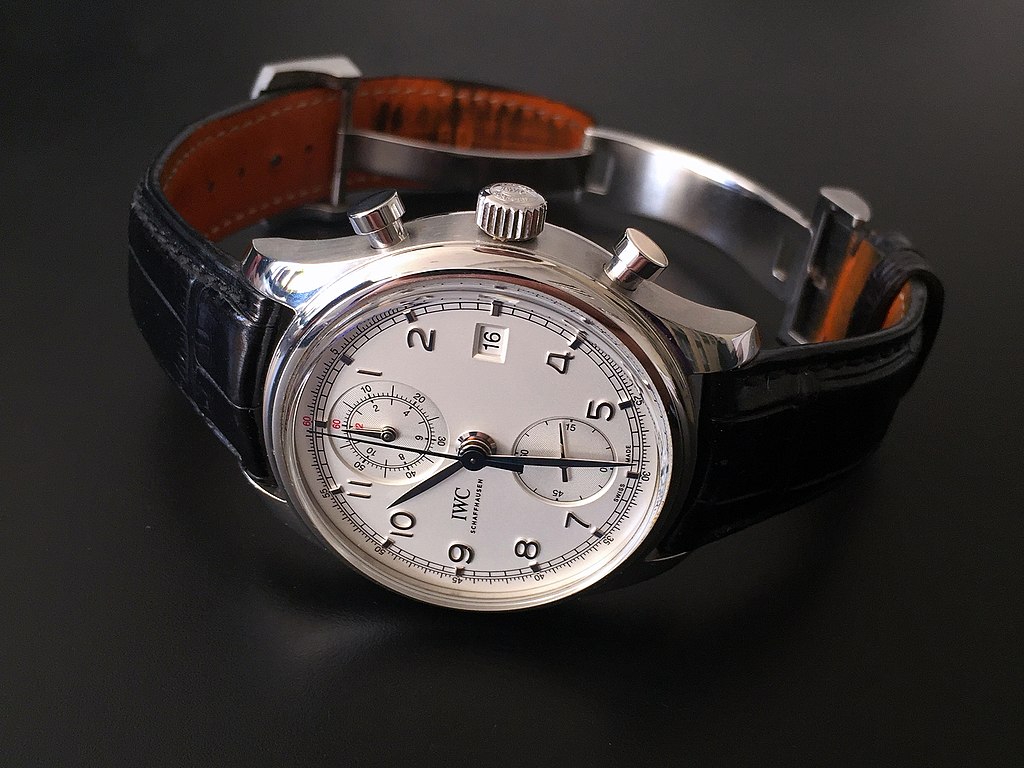 IWC History: A brand with its own unique terroir
Jones's vision included the production of watches within one centralised facility. However, when he arrived in Geneva his plans were met with scepticism. The norm, both in Geneva and the Jura region, was for watches to be made in homes or small hillside ateliers.
Good fortune led to Jones meeting Heinrich Moser, an industrialist, entrepreneur and watchmaker. Indeed, Moser's name lives on today with the high-end watch brand, H. Moser & Cie.
Heinrich Moser had the inspired idea to harness the power of the nearby Rhine Falls in Schaffhausen to create hydroelectricity, proving incredibly useful for powering equipment. Moreover, with good rail links in place, Schaffhausen was a city which began to enjoy much prosperity during the mid-1800s.
In 1868, Jones founded his watch factory in Schaffhausen and IWC has remained in the city ever since. Ironically, the only other watch company based in the canton of Schaffhausen is H. Moser & Cie, located in nearby Neuhausen am Rheinfall
Times are Changing
Watches from the Geneva canton often feature enamelling and gem-set cases, while the timepieces produced in the canton of Schaffhausen have always seemed to subscribe more to the design doctrine of "form following function", eschewing such adornments.
IWC watches typically feature highly legible displays and are primarily aimed at a male clientele. This is reinforced by the company's advertising strapline, "Engineered for men".
However, the brand recently surprised the watch world with the launch of its mid-size Portofino models, featuring feminine touches such as diamond-set bezels and mother-of-pearl dials. Only time will tell whether this strategy proves to be a moment of commercial genius or a source of confusion to its existing customer base.
IWC Watches
IWC makes practical, robust watches and avoids many of the avant-garde trends favoured by some other brands. By adopting this approach many of its models have become design classics, loved and admired by many watch collectors around the globe.
Browse Blowers' selection of IWC watches today. Looking for a specific model? Contact us, and we will endeavour to source it for you.
We stock popular models including the Portugieser, Aquatimer, Portofino, Ingenieur, Da Vinci, and a range of IWC Pilot's watches.