Each year, the luxury watch market attracts new customers, people with a fascination or interest in the market who may be looking to invest.
Many of these people find themselves asking what the best IWC Pilot's watches for investment are, the best Rolex, the best Audemars, Tudor, etc. 
For fledgling collectors to long-time investors, this question will often spark intrigue and curiosity. The focus of this blog is specifically on the ideal IWC Pilot's Watch for investment.
This Swiss watchmaker has long been admired for their master craftsmanship, timeless designs, commitment to innovation, and for the aviation heritage they have retained for decades.
While luxury timepieces will often retain their value better than many other luxury products, it's important to get to grips with a particular brand you're looking at.
Understanding the important factors that help make IWC Pilot's watches compelling choices for investors, and getting a good idea of the best watches to keep an eye out for could be vital if you plan on adding a new valuable investment piece from this iconic brand to your existing collection.
Is IWC a Good Investment?
Generally, International Watch Company (IWC) watches do tend to retain their value well. However, as with all brands, some models will increase more than others. Additionally, as a general rule of thumb, more often than not the value of an IWC watch will remain stable for around five years before the price begins to fluctuate.
While an IWC watch is often a good investment, it is not uncommon for the price to fall before rising again. While this may sound like a problem, it is common. This is because once it has been purchased for the first time, it is no longer new, and is now pre-owned. Making any initial depreciation expected.
For more information about whether or not you should consider buying an IWC watch, check out our dedicated guide. 
Are IWC Pilots Watches Worthwhile Investments?
Central to the brand's history and synonymous with its identity, the IWC Pilots watch can be considered a worthy addition to any collection. This is because, due to a number of notable factors, you can often expect them to increase in value over time, allowing you to net a healthy profit when time comes to sell.
As the maker credited with creating more military specification pilot watches than anybody else throughout World Wars One and Two, IWC is synonymous with aviation. The core premise of IWC Pilot's watches is to "bring the magic of flight to all who wear them"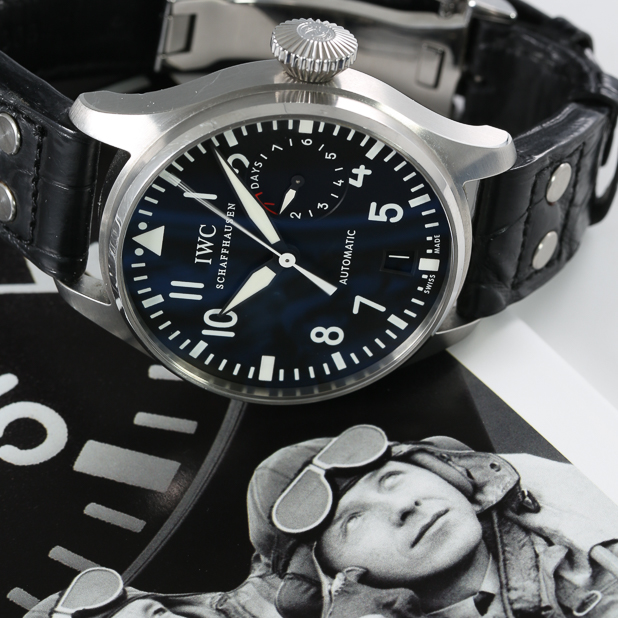 These days, IWC consults with pilots within the US armed forces in order to deliver the most accurate timepieces possible.
Lauded as some of the finest timepieces in the world, with a brand that has stood the test of time across decades, you should definitely consider an IWC Pilot's watch a worthwhile investment — one that will assure value for money, as well as a decent return on investment if given time.
Notable reasons why IWC Pilots watches will often retain their value include:
Rarity
Some IWC Pilot's watches can be released in incredibly limited quantities. The more limited edition a watch is, the more their level of collectability and exclusivity will increase, and more often than not, the higher the value will be.
The rarest of limited edition IWC Pilot's watches will be highly sought after. This all but assures a high return should you wish to sell on at any point down the line.
Quality of Design
One of the primary selling points of an IWC Pilot's watch is that you can rest assured that it has been designed with superior precision and quality in mind. Some IWC Pilot's watch models have unique design features, things that you will only find in this watch.
These unique features include:
High quality in-house movements (on many models)
Anti-magnetic protection cases
Light and robot, Ceratanium® material used in some IWC Pilot's watches
Expert Recommendations
Among appreciators of fine watchmaking, a number of experts have often considered IWC as one of the primary alternatives to the larger names in luxury Swiss watches (Rolex, Patek Philippe, etc.) .
This public support has a ripple effect on the resale price of these watches. The more 'experts' support a brand, the more people are likely to want to buy it.
Innovation
A brand well-known for preferring to invest in up-to-date technology and better training for employees than overspending on flashy marketing campaigns, IWC's commitment to staying ahead of the game ensures that their watches remain highly valuable and worthy of investment.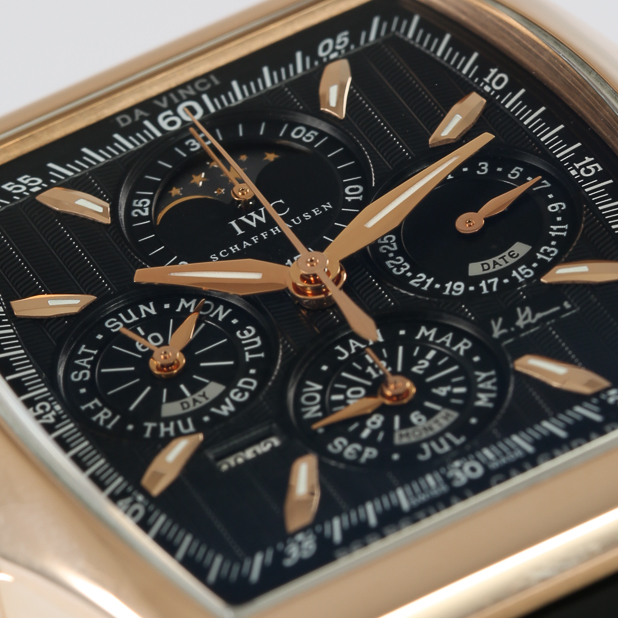 What Is The Best IWC Pilot Watch For Investment?
There are a number of noteworthy IWC Pilot's watches to keep an eye out for if you're looking to invest. From watches in the Top Gun series, "Le Petit Prince", the Big Pilot's Spitfire, and more, there is a wide array of potential models you can choose from.
Since the brand is always seeking to innovate and improve its offering, constantly tweaking their catalogue to perfect their timepieces, it's easy to feel overwhelmed. Some of the best IWC Pilot's watches for investment include:
IWC Big Pilot's Watch Edition Antoine De Saint Exupéry
A limited edition of only 500 pieces, the IWC Big Pilot's Antoine De Saint Exupéry was released as a celebration of the life of one of France's most famed authors and aviators. 
Likely best known for his novella "The Little Prince", Antoine De Saint Exupéry also dedicated years of his life to aviation, flying for both the French Air Force and commercial airlines ferrying passengers from place to place.
His legacy would live on far past his passing during WWII. This IWC watch dedicated in his honour, adorned with an image of the man embossed onto the case back, is a fine piece to add to any collection. Its scarcity should ensure that collectors will always be keeping an eye out for this stunning piece. 
"Le Petit Prince"
Another watch dedicated to the French aviator Antoine De Saint Exupéry, "Le Petit Prince" is one of the most revered and adored IWC Pilot's watches on the market. 
Initially released in 2006, the IWC Le Petit Prince Ref. IW3717 was and is a sleek chronograph pilot watch inside of a 42mm stainless steel case with a leather strap.
Due to it being near 20 years since its initial release, its continued relative scarcity on the market in the years since, and its popularity, it can often be difficult to find a model of the IWC Le Petit Prince on the second-hand market — making it a "must pick up" for many watch aficionados.
Big Pilot's Spitfire
One of the most iconic silhouettes in the history of IWC. The Big Pilot watch was reintroduced and reimagined in 2002 after a lengthy absence from the market. With its large date display at 6 o'clock, it was an instantly recognisable timepiece that instantly cemented its place on the market, particularly amongst collectors.
Only a year after the Big Pilot model was reintroduced, IWC released the Big Pilot's Spitfire, a watch specially designed to pay tribute to the legendary WWII era fighter plane of the same name.   
As part of a limited edition release, with historical significance and a devoted fan base, the Big Pilot's Spitfire holds an excellent chance of appreciating in value over time. 
Big Pilot's Watch Top Gun Series
Inspired by the famous US naval flight school, and the 80s film classic it would go on to spawn, the IWC Big Pilot's watch Top Gun series combines strength and durability with a lightweight design for a sleek timepiece suitable for any wrist.
The Top Gun watch has been a staple of the brand since its creation back in 2012. The model features luminescent materials upon its arabic numberings and tapering central hands, while the Top Gun lettering is afforded a splash of eye-catching red.
Find the Perfect Watch for you with Blowers Jewellers
Regardless of whether you're a watch enthusiast or fledgling collector, IWC Pilot's watches should be seen as a highly viable investment opportunity.
The brand's rich history and ties to the aviation heritage, as well as their consistent commitment to innovation in the name of offering the best timepiece possible, all contribute to this Swiss brand's popularity.
While they are a great opportunity, investing in an IWC Pilot's watch should not be seen as merely a chance to invest and make a profit, but to own a piece of history that comes with decades' worth of innovation and craftsmanship.
The team at Blowers have experience dealing in luxury timepieces from all of the world's most esteemed watch brands, including IWC, Rolex, Audemars Piguet, and more. 
Our experience makes us perfectly positioned to support and advise anybody looking to purchase a luxury timepiece. For more information about our service, or to enquire about a particular item, get in touch today.