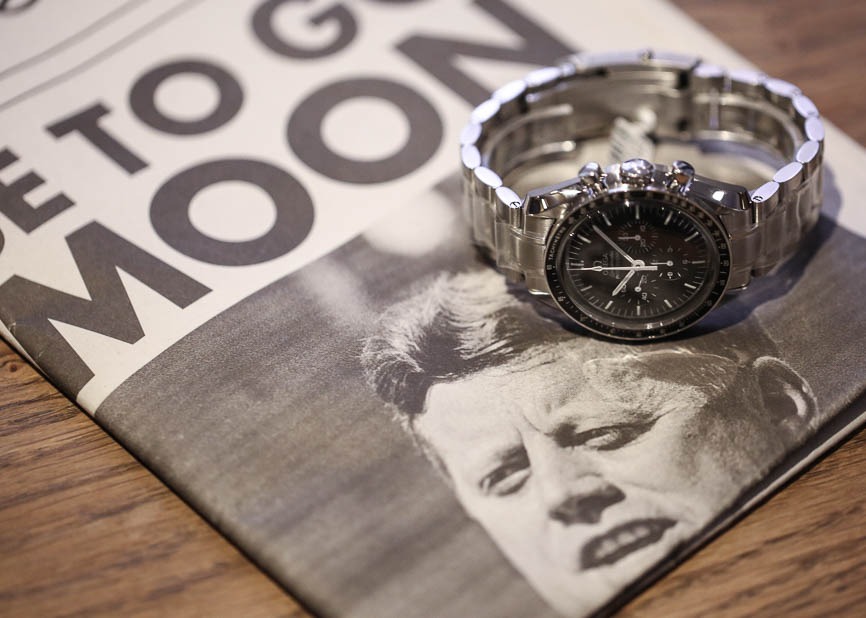 The landing of the Chinese Chang'e 4 probe on the dark side of the moon recently, harked back to the golden age of space exploration. An age where the worlds two 'Super Powers' challenged each other in a race to go further than Humans had been before. The Soviet Union won the battle to put the first man into outer space, when Yuri Gagarin orbited the earth on the 12th of April 1961, but America won the war when Neil Armstrong became the first man to walk on the 21st of July 1969.
The crew of Apollo 11 making that historic flight were provided with an Omega Speedmaster watch. The Speedmaster's place as the first 'Moon Watch' was cemented in 1964 when it was the only watch to emerge intact from NASA's exhaustive testing process. NASA employees secretly bought 5 different chronographs from Jewellers in Houston. The Speedmaster was the only one to pass all of the tests beating, amongst others; the Rolex Daytona.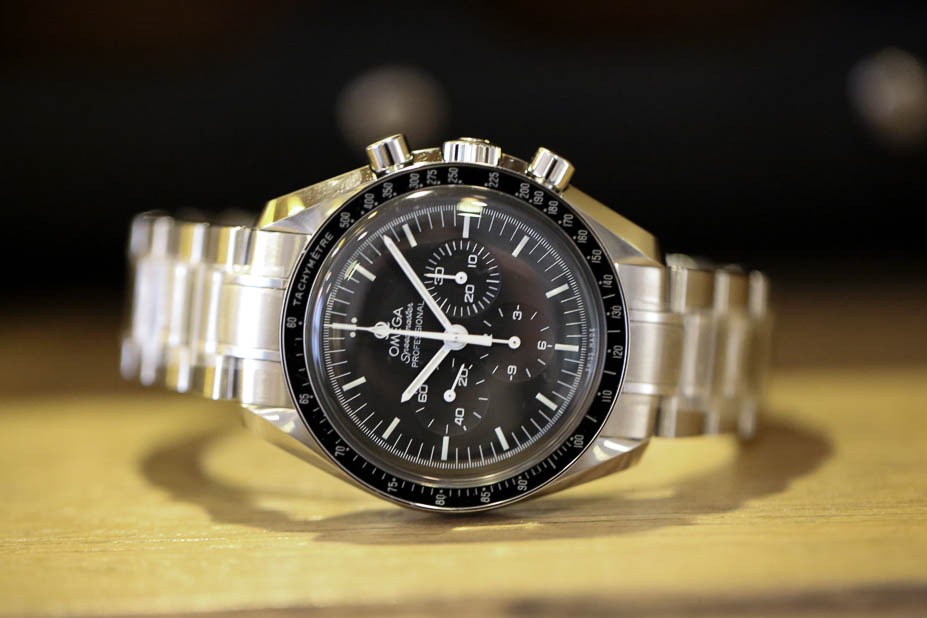 The Speedmaster continues to be the jewel in the Swiss watchmaker's crown, recently celebrating its 60th anniversary. This 2018 fully sealed, reference 311.30.42.30.01.005, Moonwatch stands as a testament to the monumental achievement by Omega with the Speedmaster 105.012 in 1969.
Featuring the manual winding, rhodium plated, Omega caliber 1861 movement – which was at the heart of the original Moonwatch – this 42mm case stainless steel iconic watch deserves a week in focus, and to be a part of any serious collectors' repertoire.