Thinking about buying a Rolex? Then you're just a few steps away from joining the exclusive international community who are united by this incredible brand.
There are many reasons why a person may choose to enter the elevated world of Rolex ownership. The historic brand is loaded with cultural, symbolic, and financial value. It stands as one of the most-reputable and most-recognised brands in the world. It's a symbol of status, opulence, and class. And its heritage links the brand with some of the most significant and powerful people of the last century.
Want to learn more? Here are 5 essential reasons to consider.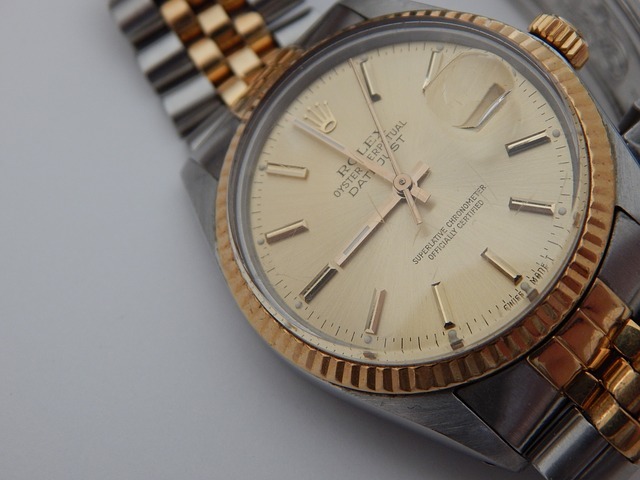 ---
Status
A Rolex watch is amongst the most universally recognised status symbols. Depending on your personality, this may be something you love, or something you dislike about it. But before you decide, let's think a bit more about what we mean by the word 'status.'
It's important to realise that for most people, status isn't simply about flashing the cash. Status is ultimately something that you experience internally, and depending on your personality, you may gain a sense of status simply by owning a Rolex – regardless of whether anyone else notices. And the fact is that depending on the circles you move in, some people will not even notice the watch beneath your shirt cuff. This is all the better for those people who aren't fussed about their watch being noticed.
On the other hand, many of us are more than happy for someone to admire our watch – especially if it's one we've carefully chosen to match our appearance or personality, or to reflect our achievements. Watches such as the Rolex Day-Date, aka the 'President' watch, provide the clearest example. Especially when worn in 24ct yellow gold, the Day-Date is an unmistakable symbol of wealth and power, and is likely to turn heads.
Whether you want people to register your watch as a status symbol or not, one thing is certain. For almost all Rolex owners, just having the watch on your wrist will provide you with a certain satisfaction that no one else can see. It's a reminder to yourself, more than anything, about whatever your Rolex represents to you.
Personality
An important factor for many people who are considering buying a Rolex (or any other luxury watch, for that matter) is that it should represent some aspect of your personality. And with 15 distinctive collections to choose from, you're quite likely to find a watch from Rolex's portfolio to suit you.
Do you get your thrills in the sky? Then consider a Rolex Air-King or Rolex Sky-Dweller. Or maybe you're more at home in the water? Then consider the Rolex Sea-Dweller. More of a fan of the open road? Then the Rolex Daytona, the ultimate racing drivers watch, could be the one for you.
If you're not so interested in sports watches or bold, showy watches, a more classic styling like the Rolex Cellini with a leather bracelet could work for you. Watches like the Rolex Milgauss – designed for scientists and engineers who require a watch that's resistance to magnetic fields – also offer a subtler alternative.
Every Rolex tells a story. Whether your passion is for business, politics, or sport, different collections suit different personalities and different needs. This is undoubtedly part of the strength of Rolex as a brand. The clear and distinctive character of each one of their watches means that whatever your taste, almost everyone can find a Rolex that feels right, and which feels like an expression of their personality. Wherever you get your sense of identity, there's almost definitely a Rolex that'll chime with you.
Quality
Make no mistake – Rolex watches are fundamentally amongst the highest quality watches in the world. From their earliest days, Rolex has always been committed to excellence. In 1914, Hans Wilsdorf, the founder of Rolex said: 'We want to be the first in the field and Rolex should be seen as the one and only – the best.' It was a huge ambition but by most measures, many would agree that this is what Rolex has achieved.
Rolex has consistently been recognised for technological advancements that have been revered throughout the luxury watch community. Since its creation in 1931, Rolex's famous Oyster Perpetual movement has been recognised as one of the finest automatic winding mechanisms. Rolex has consistently pushed the boundaries of magnetic resistance with the Milgauss collection. And Rolex has created a phenomenally tough diving watch in the Sea-Dweller, which was developed with the US Navy. In short, no one would disagree that Rolex stands up to the hype when it comes to technical performance.
Recent years have seen continued, incremental improvements on Rolex's technology and materials. Lately, this has included the development of the patented ceramic 'Cerachrom' material used on their bezels, which provides an incredible appearance, offering superior UV resistance and an almost completely scratch-proof surface. Rolex's patented 904L steel alloy which is used on all steel models offers a stunning finish on all their steel sports watches.
With watches that are designed to meet the demands of professionals working in some of the most extreme conditions on earth, the Rolex name guarantees a standard of design and functionality that will amply meet your needs.
Symbolism
A brand with as much heritage as Rolex carries a huge amount of cultural symbolism. Over its history, Rolex watches have been present at countless major world events, worn by many of the last century's biggest movers and shakers. By wearing a Rolex, there is a naturally a sense in which you become a part of this extraordinary story. For many people, this is clearly part of the appeal.
Rolex watches have been worn by a number of the most influential people in the world. The prestigious ranks of Rolex Datejust owners include the likes of Winston Churchill – who was personally gifted his watch by Hans Wilsdorf – and civil rights campaigner Dr Martin Luther King. Besides the Datejust's traditional association with prestige and power, it's hard to imagine a watch more loaded with the symbolism of change, hope, and victory.
On the other hand, popular Rolex sports watches like the Rolex Submariner and the Cosmograph Daytona have become traditional symbols of success, security, and masculinity. Famously associated with cultural icons like Paul Newman and Steve McQueen, these widely recognised and unceasingly desirable watches have become elevated symbols of ambition for the Everyman across the globe.
Through their ambassadors today, Rolex highlight their connection with sports, arts and culture, and exploration. In their world of sport, Rolex's ambassadors include the likes of motorsports legend Sir Jackie Stewart to tennis champion Annika Sörenstam. From the world of arts and culture, Rolex wearers include the likes of filmmaker James Cameron and classical musicians Yuja Wang and Sonya Yoncheva. Amongst their explorers are oceanographer Sylvia Earle and polar explorer Alain Hubert. With such a broad and inspirational cast of ambassadors, Rolex continues to enrich the symbolism of its brand today, ensuring that its cultural value continues to grow.
Value
A final reason to buy a Rolex is that while bearing the aforementioned qualities, Rolex watches offer excellent value. Many Rolex watches offer value both in terms of their reliability as a product, and their resell or investment value. Which makes sense, because as the product is so good, there's simply no reason why its value would decrease. Unlike so many throwaway products that are cheaply churned out today, these watches are built to last. So provided you keep a Rolex is good nick, it will retain its value remarkably well.
This is one of the many reasons why the pre-owned market for Rolex watches is so strong. Rolex watches are consistently in demand, with supply lagging behind. The waiting list to buy new can be months long, making it impossible to simply turn up to a shop and walk away with a new Rolex on your wrist.
The fact is, however, that real Rolex collectors enjoy the subtle changes that occur in design over time. Moreover, thanks to the fact that Rolex's designs stay so consistent over the years, only a true aficionado will spot the difference between a 20-year-old Submariner and a brand new one. This means that there are many opportunities to buy, sell, and ultimately find the perfect watch for you.
While most Rolexes retain their value quite well, Rolex's steel sports watches are especially good at it. With many products, and indeed many watches, the value will half as soon as it leaves the store. Many old Submariners, however, have increased in value. It's also possible – although impossible to predict – that your particular Rolex will prove rare in the future, potentially driving a massive increase in its value. But be warned, this happens in rare cases only, and is by no means something you can depend on.
Should You Buy a Rolex?
There are many good reasons to buy a Rolex. Whether it's for status, expressing your personality, the desire for quality, appreciation of the symbolism, or even investment purposes, there's no right or wrong answer for entering the world of Rolex ownership.
While it would be fair to say that the decision to buy any luxury product is generally based on emotion, this isn't necessarily a problem. Buying a Rolex can be seen as a bit of an indulgence, but if you've considered the above reasons, and you know why you want it, then why not start browsing today?
At Blowers Jewellers we offer 0% finance on all our watches, and all watches on our website are physically in stock. This makes it easier than ever to find the watch you're looking for, and take it home as soon as you're ready.
Take a look at our current stock of Rolex watches now, and get one step closer to making the dream a reality.